Are you planning a trip for the whole family? Don't miss out on some of the top attractions for kids below. From the San Diego Zoo to the Please Touch Museum, everyone will have a blast.  
The International Spy Museum
Location: Washington, D.C. 
This museum, which required $162 million to build, offers exciting interactive exhibits featuring historical artifacts, interactive quizzes and short films. You and your kids can learn about intelligence successes and failures alike, with a look at attacks on Pearl Harbor and the Twin Towers.  
The San Diego Zoo
Location: San Diego, California 
If your kids love creatures big and small, plan a trip to the San Diego Zoo. Here, you can meet plenty of wild animals, from penguins and polar bears to giraffes and baboons. Plus, the park is also home to a new baby white rhino, the second conceived through artificial insemination. Don't miss a chance to see her walking and bonding with mom. 
The World's Largest Toy Museum
Location: Branson, Missouri 
If you're driving through the Midwest, make a stop in Branson, Missouri, to see the World's Largest Toy Museum. Discover more than 1 million goodies on display, including classics from brands like Barbie, Disney and Marvel. Other popular exhibits include the train display and lunch box collection.  
The National Aviary
Location: Pittsburgh, Pennsylvania 
Unlike many zoos, the animals at the Nation Aviary are injured or in rehabilitation. Visit with some of the residents, including a Eurasian eagle owl named Dumbledore and sloths named Vivien and Valentino. Snap a picture with Benito and Sapphira, two blue-hued macaws. Plus, schedule a visit during one of the Aviary's family-friendly events, like painting with the birds.  
The Exploratorium
Location: San Francisco, California 
This experiential science museum offers indoor fun for kids and parents alike. Get lost in the variety of exhibits, from magnetic sand sculptures to indoor tornados. You can also enter The Tactile Dome, a pitch-black area that requires crawling and climbing. Once done exploring, stop by the Seismic Joint Cafe for a bite to eat. 
Pizza Brain's Museum of Pizza Culture
Location: Philadelphia, Pennsylvania 
Located at 2313 Frankford Ave., Pizza Brain's Museum of Pizza Culture is the first pizza museum in America. It even holds a Guinness World Record for its extensive collection of memorabilia. Once done perusing the exhibits, you and the kids can grab a slice, whether you want red, white or veggie.
National Museum of Natural History
Location: Washington, D.C. 
Do your kids love to play in the mud and hunt for multi-legged creatures? Then plan a trip to the Museum of Natural History in Washington, D.C. Here, you can see real dinosaur skeletons and check out ancient mummies. You can also walk around the Jane Goodall exhibit, complete with personal possessions, 3D footage and a "chimp chat" station.  
Rhythm! Discovery Center
Location: Indianapolis, Indiana  
This museum, which was founded by the Percussive Arts Society in 2009, boasts interactive exhibits, historical artifacts, hands-on percussion instruments and more. If you visit on a Saturday, you can join one of two family programs, such as drum circles, music lessons and live performances.  
The Please Touch Museum
Location: Philadelphia, Pennsylvania 
At this museum, kids can explore, play and let their curiosity run wild. In the River Adventures exhibit, you can float a boat down the water, pump liquid through passageways, switch the locks and dams to adjust flow, and more. The museum also unveiled a new 5,000-square-foot gallery featuring a scale model of the 1876 Centennial Exposition. 
Audubon Butterfly Garden and Insectarium
Location: New Orleans, Louisiana  
This butterfly garden and insect zoo, which hosts an average of 200,000 guests every year, is an excellent destination for families with young children. Walk through the butterfly exhibit, explore a Louisiana swamp and attend an awards show for bugs. You can also get "shrunk" down to bug-size and learn why insects are the building blocks of life. 
The Top Kid-Friendly Attractions to Visit in the United States
A family trip isn't complete without a stop at one of the destinations above. Visit with some exotic animals at the National Aviary and Audubon Butterfly Garden. You can also learn about U.S. history and pop culture at top-rated museums, like the Exploratorium or Rhythm! Discovery Center.  
Are you a road trip expert? If so, what attractions do your kids love? 
---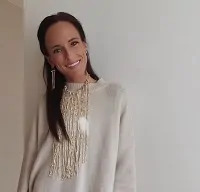 Kacey Bradley is the lifestyle and travel blogger for The Drifter Collective, an eclectic lifestyle blog that expresses various forms of style through the influence of culture and the world around us. Kacey graduated with a degree in Communications while working for a lifestyle magazine. She has been able to fully embrace herself with the knowledge of nature, the power of exploring other locations and cultures, all while portraying her love for the world around her through her visually pleasing, culturally embracing and inspiring posts. Along with writing for her blog, she frequently writes for sites like US Travel News, Thought Catalog, Style Me Pretty, Tripping.com and more! Follow Kacey on Twitter and subscribe to her blog to keep up with her travels and inspiring posts!
Like what you read? JOIN the Mommybites community to get the latest on FREE online classes, parenting advice, events, childcare listings, casting calls & raffles, and our Parents With Nannies Facebook group. SIGN UP NOW!