The long awaited lazy, carefree days of summer are finally here. Did you know your kids can lose two months or more of skills they have acquired during the school year? During this well-deserved break, children often experience learning losses if they aren't engaged in educational activities. Every child is at risk for the infamous summer slide. 
Use Your Muscles! 
Learning skills are like muscles—the more they are used, the stronger they will be. Using those muscles in fun ways throughout the break can ensure your kids go back to school in the fall ready to learn new material. With some creativity you can lessen the negative impact of summer break.             
Summer is a perfect time to plan for and include quality learning opportunities into your everyday routine. Sneak learning in by providing meaningful activities that connect classroom learning with everyday teachable moments. These activities will minimize the summer brain drain so your kids retain the skills they have learned and apply them to the real world. In a nutshell, just because kids take a break from school, doesn't mean they should take a break from learning. Here are some ideas that are fun and budget-friendly to get you started:
Read Next | Ask Amanda: Continue Learning While School Is Out
Summer Learning Activities
Hit The Stacks: Reading is the gateway to all learning, so sign up each of your children for library cards for and make trips to the public library a regular family activity. Consider books and magazines, and also music, DVDs and audio books, so there is something for all learners. Encourage your kids to join youth reading clubs like America's Battle of the Books, where prizes add incentive to reading more often.  Your reference librarian can help you and your kids find the right book about just the right topic. Over a family meal discuss the books your kids are reading, asking them questions about plot and characters. 
Play Games: To build vocabulary and improve spelling skills, play fun word board games regularly like Boggle, Pictionary, Yahtzee and Scrabble. Games like Monopoly boost math skills, and Mad Libs can help kids learn parts of speech.
Use Screen Smarts: Limit screen time and choose programming wisely. Help children find television programs and DVDs that are educational and entertaining. Use online educational games so kids can practice skills while having fun.
Explore Favorite Things: Hobbies are more than just pastimes; those who engage in hobbies have more success in school. If your child has a special interest, support their involvement by enrolling them in a club or program that focuses on it. Start your child on a collection of stamps, shells or coins, which boost new skills including how to classify objects.
Plot A Course: When taking an unfamiliar route, have your child look at a map and use it together to guide you to your final destination. If you're going to visit relatives or going to a special event, have your children research the locations and share the information in a family meeting, to build excitement. Also, discuss the different things your family will experience, like food, climate, and special attractions.
Take a Road Trip: Many parks, beaches, nature centers, planetariums, and museums can be free of charge or have nominal fees for special programs that are interactive, entertaining, and bring science to life. Have your child calculate the mileage from your home to the final destination to boost math skills. When planning a family vacation, try to visit places that build on what they have learned in school. For example, if they studied the Revolutionary War, go to Valley Forge. If they've studied President Theodore Roosevelt, visit his estate. To practice writing skills have your child keep a travel log or journal documenting your adventures.
Food For Thought: Bring out the chef in your child! Cooking together can promote healthy habits and hands-on math lessons (when measuring and weighing). Go pick blueberries then head home to bake a pie. Plan an ethnic meal—draw up a grocery list together and have your child estimate how much the items will cost. 
Read Next | What is Parental Alienation? 10 Things to Watch For
Start a Business: Support your budding entrepreneur by finding the perfect way to utilize skills and interests to earn some pocket money. Dog walking, being a mother's helper, babysitting, or holding a lemonade stand offer terrific learning opportunities about managing money, keeping math skills sharp, time management, and goal setting.
Lend a Helping Hand: Volunteer opportunities abound for youngsters! Help your child find the right fit based on their interests and personality. If they are animal lovers, have them walk dogs for your local animal shelter. If they are into science, have them volunteer at your local hospital.  
Get Crafty: Encourage your child to be creative and exercise the other side of the brain. Allow your child to paint, draw with sidewalk chalk or make silly shapes with clay. Some basic supplies, a little imagination and your good to go! Emphasis should be on the process not the product, or a local environmental organization.
Join Clubs: Girl Scouts, Boy Scouts, and 4-H clubs are free organizations that offer a wide range of hands-on learning activities and are especially valuable to kids who love nature and the outdoors.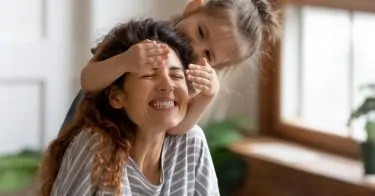 Read Next | This Is Where to Hire an Amazing NYC Nanny
---
Dawn Marie Barhyte is a widely published author with over a hundred articles to her credit. A former early childhood educator and co-director, Dawn continues to touch the lives of families through her writing. She lives and works in the beautiful Hudson Valley, NY with her beloved husband and rescue chihuahua dachshund.
Like what you read? JOIN the Mommybites community to get the latest on FREE online classes, parenting advice, events, childcare listings, casting calls & raffles, and our Parents With Nannies Facebook group. SIGN UP NOW!