It's no secret that teachers have one of the toughest jobs. It's not a high-paying or glamorous profession yet it has a lasting impact on our youngsters. With school winding down, the first week of May is teacher appreciation week. There are wonderful, creative and budget-friendly ways to express your gratitude that will be truly meaningful.
Because teachers have so much influence over your child's development, you will hope to choose a gift that will reflect your deep appreciation for a job well-done. As an educator who has received countless gifts over the years, I can tell you that a gift doesn't have to be expensive or over the top to be a hit. Any gift will delight teachers because they'll feel recognized and appreciated for their dedication all year through. While teachers do not expect gifts, it is a nice gesture to applaud their efforts.
How to Choose the Perfect Teacher Gift: 
Try to find out what your child's teacher likes, enjoys doing in spare time and how they decorate their classroom. These helpful hints can provide clues that will point to meaningful expressions of appreciation. 
Brainstorm with your child to come up with a great gift idea by thinking outside-of-the-box. 
Involve your child. Children will get the most out of the concept of gratefulness if you choose the gift with their input. Kids love to make things for the special people in their life. If your child writes a thank you note, makes a card, or dictates a thank you to accompany the gift, they will be better able to understand the expression of appreciation. It is really a priceless teachable moment. Coach your child to include specific positive memories from the school year. When composing, ask your child what the most exciting learning moment was, what makes their teacher extraordinary or how the teacher has helped throughout the school year. Receiving a token of appreciation that students created on their own is sure to be a hit! 
Read Next | 3 Tips for Meaningful Playtime With Your Preschooler
Other Budget-Friendly Gift Ideas:
If you are short on cash but have the time, homemade goods can really make a big splash, and by involving your child, he/she will learn valuable lessons. By taking part, your child will learn that thought and energy should always go into a gift. Also, baking together is a great way to bond and learn new concepts, such as fractions, weights and measurements. Whether it's refrigerated sugar cookies that your child decorates, a quick bread from scratch, or muffins from a mix, these yummy treats will tickle most teachers.
Another great idea is to have your child decorate a small terracotta pot and plant something pretty your child picks out to show heartfelt appreciation. A teacher will also cherish a handmade scrapbook your child has crafted, containing pictures inspirational messages, and funny quotes. Or you can have your child paint something for the teacher, and then write thanks for all you do and frame it inexpensively.  All of these can accompany a modest bouquet of flowers (even from the grocery store), or quality chocolates.
Utilitarian Gift Ideas
Perhaps you are more practical minded and would like to select a gift that is more utilitarian, and you know the teacher can always use. You can't go wrong with gift certificates to the movies, local eatery, teachers' store or bookstore. Purchase a gift certificate to your local bookstore or Amazon for the teacher that likes to read.
Another neat idea is to give the teacher supplies that are useful in the classroom, such as art materials, an age-appropriate magazine subscription, or a book for the classroom library. There can never be too many good reads in a classroom. If you cannot decide what would be the most beneficial purchase a gift card for a teacher supply store. Or if you have the time, you can fill a crate as a teacher goodie box with office supplies, tissues, hand sanitizer, and hard candy or other snacks. Teachers spend a lot of money out of their pockets every year for classroom supplies so this is a huge help.
Purchase a gift certificate for something you see the teacher enjoying. If she always comes in with coffee or if the teacher's classroom is surrounded by books, take these cues and you can be sure to pick out a gift that will be a pleasant surprise. Be sure to include your child in the selection of the gift cards, take your child shopping with you, and have your child help you package the goodies. It may take a little more time, but these are moments your child will learn from.
Teachers deserve to know their dedication is appreciated. Gifts don't need to be expensive to express your gratitude. The most prized are gifts given from the heart. While many family budgets are tight and time is limited, try to acknowledge the teachers in your child's life with an unexpected treat. You might be surprised how even the simplest gifts can really rejuvenate a teacher's enthusiasm, and how involving your child in the gift process can teach important lessons about giving back.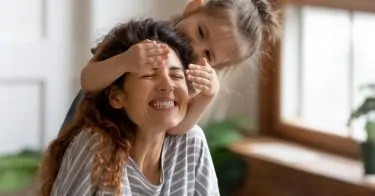 Read Next | This Is Where to Hire an Amazing NYC Nanny
---
Dawn Marie Barhyte is a widely published author with over a hundred articles to her credit. A former early childhood educator and co-director, Dawn continues to touch the lives of families through her writing. She lives and works in the beautiful Hudson Valley, NY with her beloved husband and rescue chihuahua dachshund.
Like what you read? JOIN the Mommybites community to get the latest on FREE online classes, parenting advice, events, childcare listings, casting calls & raffles, and our Parents With Nannies Facebook group. SIGN UP NOW!