Everyone deserves a little pampering, especially if you're a mom. You spend all of your time making sure everyone else is cared for and happy, so treat yourself to something great this year. These are the best six spa getaways for moms who need a break, even if you're on a budget or pressed for time.
1. The Historic Davenport Hotel Spa
When you walk into the Davenport Hotel lobby, the historic architecture will make you pause and look around in wonder. Check-in at the front desk and lounge in luxurious reclining chairs between spa treatments. On your way out, don't forget to pause and get pictures. The painted ceilings and fireplaces trimmed in gold leafing are Insta-story worthy. The hotel is in Spokane, Washington.
2. The Breakers Spa
There's nothing quite like a spa treatment followed by time on the beach. The Breakers Spa in Palm Beach, Florida, surrounds guests with Italian design that leaves newcomers breathless. The staff provide facials, scrubs and even makeovers before you head out to explore the city life surrounding the hotel. End your afternoon of relaxation with an oceanfront dinner or meditation by the waves.
3. The Spa at Tachi Palace Casino Resort
Body treatments are some of the most relaxing spa services anyone can splurge on. Located in Lemoore, California, The Spa at Tachi Palace Casino Resort utilizes the latest wellness techniques to relax and rejuvenate their clients. Look into their seaweed wraps, which remove impurities and moisturize while you get a massage. Follow up your body treatments with healing oils for a well-rounded approach to your next spa trip.
Read Next | This Is How to Show Your Nanny How Much She Means to You
4. The Willow Stream Spa at Fairmont Banff Springs
Canadian moms are in luck—the Fairmont Banff Springs Spa may not be all that far from your neighborhood. Drive over to the castle in the Canadian Rockies for a day of pampering. You can relax in a massage, swim in the pools or hike along the spa's trails after a fitness consultation with their experts. If your version of a spa getaway involves walking through nature, you'll find it in this secluded getaway.
5. The Coeur d'Alene Resort Spa
The Coeur d'Alene Resort in Idaho features a lakeside spa dedicated to relieving everyday stress and anxiety. The local experts focus on Northwestern natural elements in every service. Spruce, lavender and cedar oils relax the mind and nourish your skin. Anyone who walks in for a scheduled winter spa day can also enjoy their massages and facials in front of a roaring fireplace with an unbroken view of the lake.
6. The Spa at Sedona Rouge Hotel
You don't need to be a hotel guest to access the pool and hot tub available at The Spa at Sedona Rouge Hotel, which is in Arizona. The experienced staff carefully craft seasonal specials and daily packages, so compare your options to decide which treatments are best for your next self-care day. Meet a couple of friends for beauty treatments before dining at the in-house restaurant so you can leave with an overflowing heart and a full belly.
Consider These Six Spa Getaways
Moms who need a break can visit these six spa getaways to feel refreshed. You'll nourish your body and mind with treatments and services available at these exclusive locations. Check out their health benefits to decide what you can look forward to during your next free afternoon.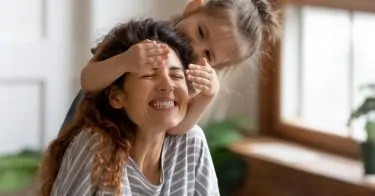 Read Next | This Is Where to Hire an Amazing NYC Nanny
---
Cora's passion is to inspire others to live a happy, healthful, and mindful life through her words on Revivalist – wholeheartedly convincing them that everyday moments are worth celebrating. Cora has spent 5+ years writing for numerous lifestyle sites – hence her sincere love for both life and the beauty of style in all things. Keep up with Cora on Twitter, Pinterest and Facebook.
Like what you read? JOIN the Mommybites community to get the latest on FREE online classes, parenting advice, events, childcare listings, casting calls & raffles, and our Parents With Nannies Facebook group. SIGN UP NOW!