Questions most parents wrestle with these days is whether to allow screen time for kids, and how much screen time is healthy. Technology has improved everyone's lives in many ways, but it also has its drawbacks. Over the last decade, exposure to smartphones, tablets, handheld video games, and laptops have become unavoidable. Mommybites acknowledges that "older" parents may not be as tech-savvy as younger generations. This results in many older parents being very cautious when it comes to their children using technology.
Are Screens Bad for Kids?
In this day and age, it isn't very realistic to stop your children from using computers in the house. It can also set them up for future failure as they may not develop the dexterity or practical know-how that they will need later on in life. This can affect everything from socializing to studying.
In fact, exposure to tech can spark an interest in STEM subjects. In TechCrunch's review of K-12 STEM programs, they found that technology helps enhance critical thinking and analysis into how the world works.
Students from one high school in Ohio were able to interpret medical conditions using advanced medical software. It can have a lot of potential in medicinal practice or research. Deliberate integrated tech into a curriculum can help children unlock their potential rather than impede it.
Schools also use educational technology tools to gradually prepare kids for higher learning and future employment. Some college professors even distribute course materials online and rely solely on online submissions. Additionally, Maryville University states how important computer proficiency is nowadays, especially for distance learning programs. (Check out their Guide to Online Safety for Kids) Therefore, it is important that children gain an understanding of technology early on, so that they can improve their skills throughout their studies in time for university and beyond.
Read Next | How to Get Your Kids Unplugged and Outdoors
How Much Screen Time Is Too Much?
As a parent, it is your job to lead by example. If you are restricting your kids' use of technology, you should follow the same rules as you put forth for them. Allowing the use of technology requires a pragmatic approach. Tech Advisor discussed the appropriate amount of screen time children should get depending on their age.
It's also worth noting that the US Department of Health advises that children below two years of age should not be exposed to screens. For kids older than two, some experts recommend limiting exposure to technology to an hour a day. Others are convinced that a two-hour limit is still acceptable.
Whichever you decide, try to break down their screen time into short sessions. For example, 30 minutes after breakfast and 30 minutes after they finish their homework. Do this so they can learn restraint at an early age, not to mention that it is better for their eyes. As they grow older, you can gradually increase their screen time. Plan out a strategy, such as adding 30 minutes as a reward for doing well in school.
It's a known fact that children get bored easily, but if their first instinct is to reach for a gadget, they will develop unhealthy habits. What you can do is ensure that they also enjoy activities away from technology. Enroll them in sports, woodworking, or an after-school program where they can cultivate other talents and interests.
Having other things to do will help curb their appetite for tech so they don't become too dependent on it. And when they do use their gadgets, ensure that the content is appropriate and beneficial, even if it is just for entertainment purposes.
Like what you read? Check out our previous Ask & You Shall Receive here! Also check out our latest FREE online classes, parenting advice, jobs for moms, events, childcare listings, casting calls & raffles, and our Parents With Nannies Facebook group.
---
"The Classroom Mommy" teaches pre-school in Houston. She's a mom of two lovely girls, Clarice and Remy. When on mom duty, her favorite bonding activity with the kids is playing Clue and other board games.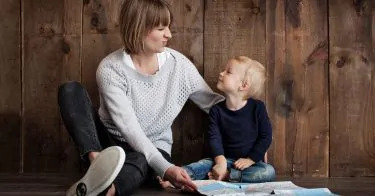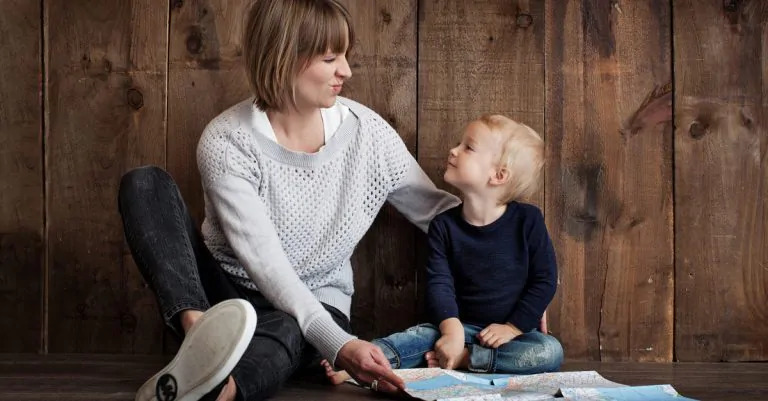 Read Next | Find a Great Nanny in and around New York City