Dear Dr. Gramma Karen,
I have given up reaching out to my son and his wife. His sister, his only sibling, also has given up. We are both saddened and angry and know we're helpless. I've read tons of articles for 10 years on how little I can do, and of course it's hopeless to expect anything from them in the way of a relationship.
We don't talk even monthly with my son. It's only if he calls and he only does so when he's on the road traveling away from his wife. No exceptions. When he does call it's an artificial conversation, so as to not judge, aggravate, demand, guilt, or manipulate him in any way, except to ask to see them and my grandson.
The DIL (daughter-in-law) covertly stops all attempt of any communication, visits, reciprocation of holiday cards, etc., and my son defends her on it. My DIL told us she was raised as a Jehovah's Witness and hated it… now I believe she holds that against any established religion, like most socialist liberals do.
We live several states away from our where our son and DIL live. Three preplanned trips to see them have been cancelled by them at the last minute, in the last year. I haven't seen my grandson, son, or DIL in a year, and I haven't talked to my DIL in a year. She will not and never has initiated any contact with us, ever. They won't stay with us in our house, even though it is quite nice, has extra bedrooms and bathrooms.
They're liberals, the DIL is a self- proclaimed socialist. We're conservatives, (I don't like Trump but couldn't let Bill back in the Whitehouse ?. We'd only get more liberal justices and socialist agendas). We are strong Tridentine Catholics. They [son and DIL] aren't atheists, but they, like most young, don't attend any church. I don't spend any time or effort "converting" my kids though our faith insists we should. God is clearly present in our house to anyone who visits. I'm sure that makes non-believers uncomfortable.
My wife is the firstborn of a large family, a Navy brat, and fiercely patriotic, as are all her siblings. Their father gave his life for this country just after WWII as a civilian training pilot. She has a Master of Arts degree. Of her siblings, all but one went to and graduated with bachelors' degrees or higher, yet their family income was lower middle class. They're the truest of Americans.
My wife and I are probably the worst of the boomers, as viewed by today's young liberals. We're not snobs, we work hard, donate our time and money to local and regional causes, fear God, and pray continually for those in need or suffering, including for those without a conscience (like my DIL). We know the last four political years and probably the next four won't help our relationship with my son.
Two years ago, my son was a pallbearer for my Dad's funeral, and I thank him for that; he knows how grateful I am. That's the last contact he's had with my side of the family. This year he refused to attend the family Christmas, which is the only opportunity for him, my DIL and grandson to interact with their first cousins, and their kids (second cousins). Everyone there, except great grandma, is college educated. No rednecks, politicians, priests, policemen . . . just normal everyday folks . . . and all Catholic.
My daughter-in-law's aunt (foster parent) and paternal grandparents live two hours from us. We know them. They post countless news of family events on Facebook, so we are well aware that my son and DIL are spending every holiday they want with her family. However, I've met them all many times and there are no animosities between us face to face. Why should there be… they're enjoying all the benefits of grandparenthood anytime they want it. We get zip, and I mean zip.
Somebody should pound the social media sites with articles and interviews of how much pain us parents, who were good parents and who have been denied normal grandparent relationships, feel.
In the eyes of God, my daily work is how to forgive them so as to minimize the anger which can creep into my soul. Talking with others helps, but that's not what dignified grandparents want to talk about with each other.
I know there is no answer, no miracle. In the words of another grandparent-friend my age, this is a small problem, be thankful that's all it is . . . it could be worse.
Dr. Gramma Karen's Response
Yes, "it could be worse," but I believe it could be better.
I have read and reread your situation many times searching for something to be optimistic about. But, as sad as it makes me, I have to agree with you that looking forward to having access to your grandson under the circumstances you describe is not likely. That said, I want to point out that lots of people in intergenerational relationships with different values and philosophies of life can co-exist, even lovingly, because respect, empathy, and kindness are present.
Alas, it seems to me that you do not have respect, empathy, or kind feelings for your daughter-in-law. In fact, based on several of your put-down sounding comments, it seems you have contempt for her.
It is one thing to try to live a righteous life; it is quite another matter to use one's righteousness to demean another. It is one thing to be clear about what patriotism and religion mean to you and how you think they should be incorporated into your life; it is quite another matter to wear them on your sleeve and to judge and accept others according to how closely they mirror your definition of them, i.e., religion and patriotism.
In short, I suspect that you will be kept at arm's length in your DIL's and grandson's lives until such time as you shift your exclusive focus from your pain from the estrangement to reflecting on how your low regard — and what feels like distain for your DIL — cause pain for your son, DIL, and grandson. This kind of introspection is difficult, and you may benefit from working with someone trained to help you.
Meanwhile, you may want to be grateful for the respect, empathy, and kindness your son shows you by his staying connected in a way that works for him and his wife.
The ball is in your court for possibly changing this situation. I hope changes for the better come to be.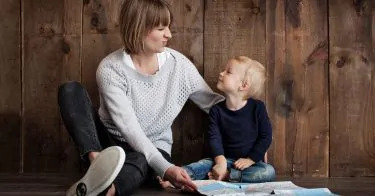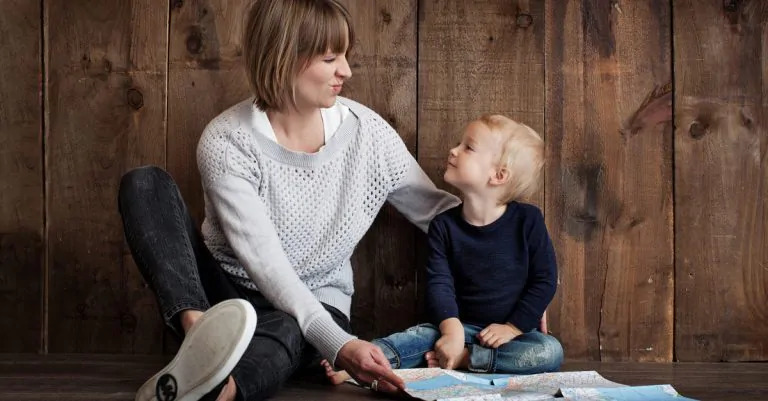 Read Next | Find an Amazing Nanny near You (New York Metro Area Only)
---
Ask Dr. Gramma Karen is published every other Tuesday.
E-mail queries to [email protected]
Dr. Rancourt's most recent book is,
Its All About Relationships: New Ways to Make Them Healthy and Fulfilling, at Home and at Work
Like what you read? JOIN the Mommybites community to get the latest on FREE online classes, parenting advice, events, childcare listings, casting calls & raffles, and our Parents With Nannies Facebook group. SIGN UP NOW!