Deciding to bring home a new pet is a big deal.
It means you're about to have a friend for life, who will do anything for you in return for a safe and loving home. It means you must make your home pet friendly.
No matter where your pet comes from, there's one thing that every pet parent must do. You have to prepare your home for the arrival of your new furry friend. Buying them a food bowl and a bed isn't enough to make it a great place for them to live.
If you're unsure about where to start, check out these six ways to make your home more pet friendly. They're super easy to do and won't take up much time. You can get them done in an afternoon and get in the car to bring home your new pet.
1. Inspect for Hazards
Animals, like people, are naturally curious. This becomes even truer if those animals are young and introduced to a new home. They'll want to sniff around and maybe lick a few things to become familiar with each room, but they don't know what's dangerous and what's not.
The first thing you can do to prepare your home is to inspect it for hazards. Tiny things like hairpins in the carpet will immediately go into your pet's mouth and cause them to choke.
Frayed wiring is also a danger. Although you may have never been shocked by it, you can't guarantee that the exposed cords won't hurt your pet. Wrap frayed wires with electrical tape and tuck them behind furniture so they're out of sight. As long as nothing's on the floor that could choke, zap or strangle your pet, each room will already be much safer.
2. Secure All Food
Food smells and tastes great, especially for animals that know it's off-limits or haven't tried any. Most pets will attempt to eat human food any chance they can get, so make sure all your food is secured.
That means taking things off the counter and putting them in cabinets or the pantry. Jars of flour, sugar, cookies and other foods you may leave out will be harmful if your pet gets to them.
Your pet may also try to eat food left in the trash can. They'll knock the bin over or nose their way under the lid to eat the food and trash with the energy of ten cups of coffee.
Head out to the store and buy a trash can that locks. They typically have a foot pedal that opens the lid for easy access, but also a sliding handle that locks it into place. Remember to lock it whenever there's food in the can or you leave your pet unsupervised.
3. Install Sturdy Fencing
Pets should have the ability to roam outside in a safe yard. If you've already moved fertilizers, weed killers and lawn care equipment out of the way, all your yard needs is a fence.
A good sturdy fence will last over a decade or more, so it's a smart investment to make. The key is to get fencing that's made with quality material, like bamboo.
Bamboo fencing is stylish and budget-friendly, while still fitting any custom design you may want for your yard. It comes in many colors and works with varying climates. Install a bamboo fence before your pet comes home and they'll have the freedom to roam around your yard without you having to worry about their safety.
4. Toss Out Unsafe Plants
Indoor plants make a home feel filled with life, but they aren't all safe to be around pets. Curious pets may try to eat the plant or decaying parts of the plant that fall off, even when the plant is poisonous.
Before your new pet comes home, toss out any unsafe plants you have in your home. Common plants like azaleas, lilies and tulips cannot be ingested by pets and will cause symptoms such as:
Vomiting
Internal bleeding
Kidney and liver damage
Heart arrhythmia
Avoid an emergency vet visit by throwing out any plants that aren't safe to be around pets. You can replace them with safe plants instead and see how your pet does around them to determine whether they should be on a shelf or stay outside.
5. Avoid Toxic Sprays or Perfumes
It's nice to make your home smell good, but you have a pet, you'll have to think twice about the sprays or perfumes you use. Look for air fresheners that are clearly marked as being safe for use around pets, or you might end up flooding their sense with toxins.
Essential oils are the biggest problem new pet owners confuse with being safe. Although they may be used in some cases as prescribed by your pet's vet, they can be extremely poisonous if ingested or diffused.
6. Watch for Loose Toys
Another thing to keep in mind is that pets will chew on and try to swallow small toys. Don't rely on young kids to routinely put Legos and Barbie accessories away. Keep your pet away from the areas where your kids play until it's all cleaned up to prevent your pet from choking.
Think Like Your Pet
If you were an animal introduced to a new home, where would your curiosity take you? Thinking like your pet may help you look at your home a bit differently and prevent future problems. Hiding electric cords, storing food and installing a fence are all great ways to make your home safer and give your new pet a better quality of life.
Sources:
BYXS Commercial – 'Install a bamboo fence'
Pet Poison Helpline – 'toss out any unsafe plants'
The Spruce – 'replace them with safe plants'
---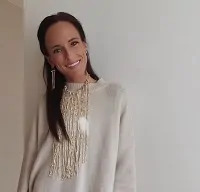 Kacey Bradley is the lifestyle and travel blogger for The Drifter Collective, an eclectic lifestyle blog that expresses various forms of style through the influence of culture and the world around us. Kacey graduated with a degree in Communications while working for a lifestyle magazine. She has been able to fully embrace herself with the knowledge of nature, the power of exploring other locations and cultures, all while portraying her love for the world around her through her visually pleasing, culturally embracing and inspiring posts. Along with writing for her blog, she frequently writes for sites like US Travel News, Thought Catalog, Style Me Pretty, Tripping.com and more! Follow Kacey on Twitter and subscribe to her blog to keep up with her travels and inspiring posts!
Like what you read? JOIN the Mommybites community to get the latest on FREE online classes, parenting advice, events, childcare listings, casting calls & raffles, and our Parents With Nannies Facebook group. SIGN UP NOW!