Summer is a fun time for everyone, but it's also a time of year when kids are more likely to receive injuries. Children are exploratory by nature, and when playing outside every day, they are bound to run into some mishaps.
Keeping your kids safe is your priority in life, and you want to succeed at this while letting them enjoy their summer. Read these nine tips below for some essential factors to put to use when improving your home's safety.
1. Practice Grill Safety
Many people break out the grills during the long summer months — cookouts are entertaining for everyone in the family. While you grill, practice proper safety procedures so no one gets hurt. Keep the grill at least 10 feet away from any objects or people. Never leave the grill unattended while it's lit, and don't let your children get near it. Make sure they understand how it works and how its heat is dangerous.
If you grill with charcoal, always make sure it's completely cool before you discard it. This precaution prevents the chance of severe burns if your kids get into the leftover coals.
2. Keep Your Pool Safe
Safety experts recommend putting a four-sided gate around your pool to keep children out when it's not in use. The gate should be at least four feet high and have self-latching locks that are out of children's reach. Use a pool cover when you're not using the pool to prevent anyone from falling in. If you have a hot tub, use a cover on this too.
When your kids want to play in the pool, get in with them and stay within arm's reach. If you don't get in, always keep your eyes on them while they're swimming. Never leave young children unattended in a body of water.
3. Get Rid of Bee and Wasp Nests
Bees and wasps notoriously build their hives and nests in inconvenient places. If you have wasps in your yard, your safest option is to enlist the help of a professional to prevent injury to you or your family. Bees provide less of a threat depending on what species they are, so you may decide to handle them on your own. If you do, remember to wear gloves, long pants and a mask.
Know where you're going to move the nest beforehand so you don't have to spend much time handling it. Cover the entrance of the nest with breathable material to keep the bees from coming out. After you move the nest, use bee repellent around that area to keep them from building another one.
Read Next | 6 Ways to Make Your Home Pet Friendly
4. Maintain Your Plants
Some common backyard plants are poisonous. Make sure you can identify which ones are. Call your local poison control center for a list of native plants to watch out for. If you see any of them in your yard, get rid of them as soon as possible. Don't let anyone near them until you do. Tell your children not to eat anything strange or unfamiliar. This step is especially crucial if you have a vegetable or fruit garden, as young children may assume other things in the yard are edible.
5. Put up Fencing
If you don't already have proper fencing around your house, consider putting some up. Fences keep strangers from coming in and keep your children or pets from wandering out and getting hurt. They also add a level of privacy. You should consider what material would be best before investing in a fence, because some function more suitably than others. If you want more privacy, you probably shouldn't go with a chain-link type. Similarly, you'd want to avoid a wooden fence if you live on a farm and have a lot of acres to cover.
6. Create a Separate Play Area
Designate a separate area of your yard for the children's activities. If they have a playground of their own, they are less likely to get into things they shouldn't. Make sure the area you choose is appropriate. Remove all hazards such as unsafe plants and weeds and any animal feces. Keep your tools away from the area so your children won't attempt to play with them.
7. Lock Away Tools
Put your tools away whenever you aren't using them. You don't want a chainsaw or drill sitting out for someone to trip over or try to turn on. Lock these away somewhere your kids would need your help accessing. The inaccessibility of it will deter them.
8. Use Pesticides Appropriately
If you use pesticides on your lawn, carefully follow the instructions on the label. Every brand is different, so it's crucial to understand the specifics of the type you use. After you've sprayed the pesticides, don't let anyone in the yard for at least 48 hours after. If toys are in the area, remove them before spraying.
9. Keep Kids Away From the Lawnmower
Don't mow the lawn while your kids are outside playing, as sticks or rocks might ricochet off the blades and hit them. Pick up any debris before you start to prevent injuring yourself or others. Don't let young children mow the lawn or ride on a riding mower. When you finish cutting the grass, lock the mower away.
Have a Safe Summer
Keep your children's summer energetic and full of activity, but remember, safety always comes first. These tips will give you peace of mind to let your children play as they desire.

Most Popular | Are your kids outgrowing the need for a nanny? Refer your nanny on the Mommybites nanny board.
---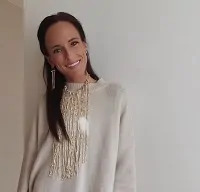 Kacey Bradley is the lifestyle and travel blogger for The Drifter Collective, an eclectic lifestyle blog that expresses various forms of style through the influence of culture and the world around us. Kacey graduated with a degree in Communications while working for a lifestyle magazine. She has been able to fully embrace herself with the knowledge of nature, the power of exploring other locations and cultures, all while portraying her love for the world around her through her visually pleasing, culturally embracing and inspiring posts. Along with writing for her blog, she frequently writes for sites like US Travel News, Thought Catalog, Style Me Pretty, Tripping.com and more! Follow Kacey on Twitter and subscribe to her blog to keep up with her travels and inspiring posts!
Like what you read? JOIN the Mommybites community to get the latest on FREE online classes, parenting advice, events, childcare listings, casting calls & raffles, and our Parents With Nannies Facebook group. SIGN UP NOW!