Few people enjoy dwelling in an untidy house, but in a COVID-19 world, keeping things clean has become a matter of protecting your health. While the novel coronavirus serves as a wake-up call to grab your mop and bucket, more germs can lurk in a filthy environment.
To detoxify your home, you need to identify problem areas and combat grime with the right tools. Here's what you need to know about keeping your environment clean and healthy.
Where the Danger Lurks
Most homes have similar problem areas. Germs tend to linger in the regions that see little sunlight and rarely meet a mop. Give the following three areas of your home the white-glove treatment to remove maximum bacteria and viruses:
1. Kitchens and Bathrooms
Any area with water and plumbing can become a haven for mold. You can spot some varieties that look like tiny black dots with the naked eye. You can also use your sniffer to detect areas of concern — you might not see a hidden leak, but you can smell the musty odor.
Regularly inspect the areas under your cabinets and around plumbing fixtures. You can learn how to test for various mold species, as well as investigate the issue's severity. Bleach and peroxide both kill these spores.
Read Next | 8 Fun Indoor Activities for Energetic Kids
2. Duct Work
Houses retain more constant indoor temperatures, but they also capture air particles that exacerbate allergies and asthma and make your eyes and throat itch. If someone in your home catches a cold, bacteria and viruses linger in your ducts. Every time you turn on the heat or AC, you blow germs around your house.
3. Carpeting
When it comes to flooring, carpeting is perhaps the least hygienic because pet dander and other allergens linger in the nap. You can't see them, but they can make you sneeze. Bacteria, including those that dwell in fecal matter, can hitch a ride on shoes. You wouldn't place your infant in a diaper bin, but your rug may harbor just as many nasties.
Methods for Detoxifying Your Home
Once you've identified the areas to treat, you need the right supplies and methods to do so. You also need to maintain your newly detoxified habitat. Here's what you should do:
1. Change Your Filters on Rent/Mortgage Day
Experts recommend changing your home's air filters every 30 to 60 days, although you can sometimes go longer in the summer if your home lacks central air. A trick for remembering this chore? Perform it on the same day that you make your rent or mortgage payment.
Read Next | Everything You Need to Host a Drive-In Move Night at Home
2. Choose the Right Cleaner
If you use homemade cleaners, make sure that they effectively kill most bacteria and viruses. The Environmental Protection Agency (EPA) has issued a list of acceptable cleaners for fighting COVID-19 — do your brands appear? If not, you need to head to the store to get the right tools for the job. Use disinfectant wipes or sprays on frequently touched surfaces like light switches.
3. Shampoo or Replace Carpets
Carpeting feels lovely on bare feet, but you have to keep it clean. Try to shampoo your carpets every six months, using a professional service if your budget permits. Smaller machines do remove some dirt, but it takes sizable equipment to budge deep-down grime.
4. Launder What You Can
Fortunately, laundering clothes removes nearly all the germs. For the best results, keep your washing machine on the warmest possible setting and thoroughly dry your clothes. If you put items away while they remain slightly damp, bacteria and mold can flourish.
5. Keep Your Shoes Outside
Have you ever thought about all the surfaces your shoes touch daily? A one-block stroll down a city street loads your soles with bits of fecal matter and all the associated germs. If you wear your shoes in the house, all those bugs transfer to your floors — what if you have a child at crawling age? Install a rack near your front door and have folks remove their footwear before entering.
Detoxify Your Home — It's Crucial in a Pandemic
You always want a clean home, but it's more crucial than ever to keep tidy during a pandemic. Follow the guidelines above to detoxify your home.
Read Next | These Are the Common Causes of Headaches in Children
---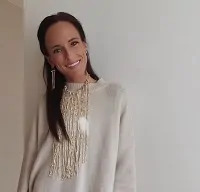 Kacey Bradley is the lifestyle and travel blogger for The Drifter Collective, an eclectic lifestyle blog that expresses various forms of style through the influence of culture and the world around us. Kacey graduated with a degree in Communications while working for a lifestyle magazine. She has been able to fully embrace herself with the knowledge of nature, the power of exploring other locations and cultures, all while portraying her love for the world around her through her visually pleasing, culturally embracing and inspiring posts. Along with writing for her blog, she frequently writes for sites like US Travel News, Thought Catalog, Style Me Pretty, Tripping.com and more! Follow Kacey on Twitter and subscribe to her blog to keep up with her travels and inspiring posts!
Like what you read? JOIN the Mommybites community to get the latest on FREE online classes, parenting advice, events, childcare listings, casting calls & raffles, and our Parents With Nannies Facebook group. SIGN UP NOW!