Childhood keepsakes are treasured forever and sometimes even passed down through generations. But in today's digital age, more and more parents are relying on technology to keep their memories safe. We're printing fewer photos and spending less time creating scrapbooks, and more time on apps like Snapchat.
In this article, we're covering a few ideas to help preserve those special memories with your kids. Whether you're into photography, crafting, or letting technology do it for you, there are some exciting new ways to preserve your memories with keepsakes. Let's get started.
Preserve Your Pictures
When was the last time you sat down and organized all your digital photos? 2 out of 3 parents don't enjoy managing a photo library as much as they love taking the photos. And since every phone has a digital camera on it, we take a lot of photos these days. But are you sure all the important photos are being stored and saved properly?
Most parents rely on photos to preserve their family memories. But fewer parents are actually taking the time to organize and save them. And then, once you organize and store them, how do you appreciate them?
Instead of revisiting your pictures on your phone, print them out, frame them, and enjoy them every day. Or use apps and websites to create photo books, canvas prints, personalized mugs or anything else you can put a photo on.
Personalized keepsakes with photos are great, but only if the photo starts out great! Here are a few tips on how to take better photos of your kids.
Collect Experiences and Mementos
Experiences are always better than possessions — but what about items you found and kept while creating experiences? You wouldn't call those possessions, those are treasures! Family activities like baking, traveling, and crafts are perfect ways to create memories. And these are also great excuses to take lots of photos.
But pictures shouldn't be your only keepsake. You can collect ticket stubs, seashells, or even bottle tops if they will remind you of that happy memory. Whatever activities you're up to, there's surely something you could stow away for a rainy day craft.
Use those treasures to create a shadow box, or collect old clothes to make a quilt with. Natural items like shells, rocks, and sticks found while on a vacation can be used to create a unique piece of art, or used to decorate a picture frame.
Create a Memory Box
Laura Deutsch, Mommybites Co-founder, had a great pearl of parenting wisdom: "I'm so happy I created a 'memory box.' Whenever I hear my daughter or son say or do something cute, funny, or memorable in any way, I quickly jot it down on a piece of scrap paper and throw it in the box. Nothing fancy – literally a piece of scrap paper and a shoe box. I have over 50 great memories from the time my daughter (who is now five) was a baby!"
This is a great way for you to document those precious moments that are gone in a flash. These moments usually don't come with pictures and mementos, so jotting them down in a memory box, or even a journal, will ensure you remember these moments for the rest of your lives. These memories also make great gifts when your kids grow up and start their own families.
When your kids are old enough to read and write, help them start their own memory box so they can document and save all their happy childhood memories for years to come.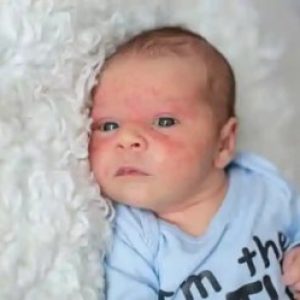 Read Next | These Are the Causes and Treatment for Baby Acne
---
Avery T. Phillips is a freelance human being with too much to say. She loves nature and examining human interactions with the world. Comment or tweet her @ataylorian with any questions or suggestions.
Like what you read? Also check out our latest FREE online classes, parenting advice, jobs for moms, events, childcare listings, casting calls & raffles, and our Parents With Nannies Facebook group.