You've been put in charge of an important job: you need to organize a baby shower for someone you love. Everyone is already buzzing with anticipation about the new arrival on the way. As you send out invitations and make your to-do list, it's time to make plans for the big event. It's time to put your thinking cap on. Discover ways you can make your baby shower work and how to make it way more fun than any others you've attended before.
Get Creative With the Invitations
The type of invitation you select will more than likely set the tone for the shower itself. While a classic design can never go out of style for invitations, you can spice things up with different types and genres of cards. These should probably tie back into the theme of your baby shower, but with a little creativity, you can twist almost anything to suit your needs. For example, a classic invitation will probably mean that you will have a traditional shower. A funny invitation will more than likely mean that you'll play silly games at the shower. Elegance means you're likely going to pamper and shower the guest of honor with things that make her feel special. The options and resulting expectations can range wildly.
For almost anything other than a classic card design, consider making all the invitations yourself. This gives you complete creative control over them and allows you to tailor them to the event specifically. For example, you could attach a pink or blue un-inflated balloon on the front of the invitation with words like, 'Jane Is About To Pop! Come To Her Baby Shower!' Another idea could be to imitate black-tie dinner invitations if the shower is to take place at a nice restaurant. Just consider what your guest of honor would be delighted by the most, and you typically can't go wrong.
Read Next | Working the Crowd at Big City Moms Biggest Baby Shower Ever
Think of Unique Gifts
Does the mommy-to-be know the sex of her baby already? If so, be sure to include that in the invitation to give guests ideas for potential gifts. As the hostess, you might also want to find out if your expecting mother needs something expensive, such as a stroller or a baby carrier. If so, consider informing those on the guest list, and possibly those who can't make it but want to do something for the guest of honor, that there will be a group gift for those who want to participate.
You might also have a lot of fun giving the mommy-to-be a gift basket. If so, you should consider what will go into the basket, such as the various necessities the baby will need such as diaper supplies, burp cloths, even baby clothes. You might also consider including things for the new mom, such as her favorite candies, candles, or any sort of self-care items she might enjoy.
A classic gift that's always appreciated is baby clothes. Newborns grow fast, so clothes that fit babies from newborn to 3 months are recommended but you might consider giving clothes for older babies so that your new mother is even better prepared. Consider what you think your expecting mother would choose for their baby, and you can purchase a whole set of outfits for the coming baby. Other common gifts would include baby blankets, soft toys, or books. These can be given a unique twist if you make or commission these specifically for the new baby, or if an intense internet search can yield something that caters to the new mother's tastes specifically. A good place to find ideas would be a baby registry if the mom-to-be has one.
Hire a Photographer or Videographer
Most people only think about hiring a photographer for a wedding, but professional party photography is a thing and it can help to make any party fun and memorable. From candid shots to posed pictures with fun props and signs you can provide, you can go all out when you have a professional photographer taking the shots. You can even set up a photo station like at a prom with a fun backdrop. This is also where you can throw in props, costumes, and more to help get the fun started and keep the energy as positive and light-hearted as possible.
You can rest assured that the photos will turn out nicely and that your friend will be able to look back on these photos in the future to remember not only the party but also all the care and effort that went into helping get them excited for the coming bundle of joy in their life. Many photographers charge by the hour, so you can always have them there for just a portion of the party too, such as when everyone comes in and is at their most excited and ready to pose for pictures.
Consider Having a Video Made
Birth is a big event. Your expecting mother might appreciate having something to commemorate the celebration of their pregnancy. As such, you may want to have a video made to show your friend how much you and their other friends and family love them and are excited for what's coming. You can hire an audio-visual production company to help with this.
One fun video idea is to gather pictures and videos of your friend from throughout their life and of their family with how it's grown. If this is your expectant mother's first baby, you can cover how she's gotten to where she is now through relationships and forming a family. You can intersperse the various clips and photos with filmed well wishes and special messages from the people closest to them. The audio-visual company can help film those messages as well as compile the video so it looks and sounds professional. This will be a keepsake your friend can keep and look back on for years to come.
Read Next | These Are the Best Virtual Happy Hour Ideas for Moms
Think of Engaging Party Games
Should you decide to hold the shower at a restaurant, this might be a little difficult but still possible. You would just have to confine any games to more subtle and simple things such as unique guessing games. To make these more fun you can offer a prize at the end for the winner.
In most other settings, you should have the room to set up more involved games. Consider the type of party being thrown, they should all probably tie back to the fact a baby is about to be born, but beyond that, the sky is the limit. Depending on the theme and perhaps what your friend's favorite games are, you can do a wide range of activities, or choose some common games and dress them up to fit the theme. Guessing the pregnant mother's measurements can be done with hands instead of a tape measure if your want to get silly, or start a game of "Don't Say Baby" while at dinner where the conversation will be flowing.
Ideas for Locations
Probably the biggest decision you have to make as a hostess will be the location of the shower. Deciding on the location can help decide the theme of the shower, or give you an idea of what you can provide during the shower itself. A spa can inspire an entire day of pampering, while a fancy restaurant means everyone gets to get gussied up and elegant for an evening.
Set the Stage for Elegance
Most baby showers are casual. You can step up your efforts by planning something fancy for the mother-to-be. A tea party is a classy way to pamper an expectant mother and her guests. Linen tablecloths and napkins can dress up any room. Fine china cups, saucers, and dessert plates add a beautiful touch. Consider making the cup and saucer a favor at the end of the event, giving guests a decorative reminder. Set up in a beautiful location, serve a variety of tea, and play soothing music. Give everyone the gift of a relaxing afternoon.
Another idea for elegance would be to either invite everyone out to a fancy restaurant or host one yourself. Either way, it allows your guests and the mother-to-be a chance to get dressed up and look nice. If you decide to host, you can plan the menu around the subject of babies, serving baby vegetables (baby corn, baby carrots, baby squash), miniature items (small baked potatoes, sliders, finger sandwiches), and alcohol-free drinks so the mother-to-be doesn't feel left out.
Go Outside
If the guest of honor loves the great outdoors, plan to make it a party to remember outside. Choose a park with a pavilion or someone's home with a spacious backyard. Light up the firepit, break out the s'mores and keep the hot cocoa flowing. Plan your event in the evening to capture everyone's attention with glowing lights strung around the yard like fairy lights. You might even consider rigging up a projector and a white bedsheet to create an outdoor theater experience.
If you're considering a socially distant baby shower, this is a great option as it gives you and your guest plenty of room to spread out but still enjoy one another's company. It also gives guests the option to easily come and go should they feel safer just stopping by to wish the mother-to-be congratulations.
Treat Your Guests to a Change of Scenery
Sometimes the space in your home doesn't seem to be enough space for a baby shower. At the same time, a venue like a banquet hall is definitely too big. You can meet in the middle with a bungalow party venue rental for a solution that works. You'll have plenty of room for all of your guests without feeling like it is impersonal. The best part is you only have to worry about picking up everything you bring in. You won't be cleaning your house all night when the event is over.
Experience the Wonders of the Spa with Your Guests
Check out group packages at your local spa for the date of the baby shower, and treat your party guests to manicures, pedicures, massages, and general pampering. Everyone will love the day to relax and unwind, and your guest of honor will surely appreciate a massage for her feet and back. Make sure there's a massage therapist who understands how to take care of someone who is expecting. You can gather afterward for refreshments and more celebrating, giving the guest of honor a full day of pampering.
Many people plan party games and typical refreshments at baby showers. You can make your event a unique experience that's something in a class all by itself. Get the creative juices flowing before you set anything in stone, and then just go wild with the creativity. Your guest of honor will appreciate all the time and dedication you put in to make them feel special. Especially if you go the extra mile to cater to her interests and favorites.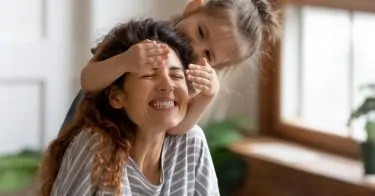 Read Next | This Is Where to Hire an Amazing NYC Nanny
---
Kara Masterson is a freelance writer from Utah. She graduated from the University of Utah and enjoys writing and spending time with her dog, Max. Kara likes Finn & Roe bungalow party venue rentals.
Like what you read? JOIN the Mommybites community to get the latest on FREE online classes, parenting advice, events, childcare listings, casting calls & raffles, and our Parents With Nannies Facebook group. SIGN UP NOW!