While gender reveal parties are a staple of many pregnancy journeys, you may be looking for a new alternative to an old tradition. Though these parties only recently sprung up in popularity, they tend to uphold outdated gender roles. Pink and blue are lovely shades — but many people become wrapped up in assigning traits, personalities, and even colors to babies based on their sex. Gender is more about personal expression, making the name ironically inaccurate from the start.
Luckily, you have many options if you're hoping for a more modern way to celebrate your child's arrival. Here are seven ways to throw a gender-neutral party for your bundle of joy.
1. Gender-Neutral Party—Gender Reveal Without Blue and Pink
Replace the typical blue and pink motifs with other colors of the rainbow. Every hue has a meaning — which changes across cultures — and you can decorate your party to coincide with your mood. Yellow and orange stimulate happiness and warmth. Various shades of red offer endless meanings, such as love or excitement. Decorate with yellow roses to represent friendship and love, or use daisies to communicate hope and innocence.
2. Pop-Culture Theme
Go outside the box with a pop-culture party, and add a parent versus parent twist. Have each person represent a different side, such as Star Wars versus Star Trek, or Marvel versus DCEU. Both teams symbolize male and female without the stereotypical gender roles, and everyone can join the fun.
Tell your guests to dress accordingly to mark their predictions for the baby's sex. For example, people at a Harry Potter event could wear green and silver to represent your Slytherin side or people could wear yellow and black for your Hufflepuff partner.
Read Next | Speaking With Children about Frightening News
3. Multicolored Confetti
Most gender reveals involve pink and blue confetti, smoke or other materials. You don't need to limit your color scheme to two hues, though. Represent your baby's multifaceted personality by using multicolored confetti canyons similar to the ones you see at weddings. Everyone has some feminine and masculine traits, making a wonderful combination of quirks and qualities. Shoot off a cannon with rainbow smoke or light up sparklers of every color you can imagine.
4. Rainbow Party
Bring more colors into the festivities by exploring the entire rainbow. Rainbow parties typically feature a white cake with rainbow filling and candy inside, such as Skittles. Some versions of this multicolored pastry also include a piece of paper with the baby's name or sex. When you cut into the cake, the candy spills out, and one lucky guest gets the paper along with their slice.
In other versions of this party, guests place colorful jellybeans into jars to make their predictions. Encourage everyone to wear rainbow-themed clothing, and ask them to pick gifts of various pigments instead of solely pink and blue items.
Read Next | What is the Difference Between a Nanny and an Au Pair?

5. Name Reveal
Plan a party around revealing your baby's name by having relatives give their best guesses. You have numerous options for how to pull this off — the hardest part is choosing your favorite one.
Use a white crayon to spell the letters of your baby's name on sheets of paper, and have your friends use watercolor paint to reveal the letters. The color will cover every part of the page except the characters, and once everyone finishes, they can arrange the papers to guess the name.
Get extra creative by cutting foods in the shape of the letters and assigning them to different guests. Each person could have a cookie or piece of fruit shaped like a letter — combining them reveals the name.
6. Astrology Party
Every person's birthday falls under a zodiac sign, be it Cancer, Gemini or any of the other nine symbols. If your relatives don't already know the due date, you can host a zodiac party to inform them. Use spacey decor featuring the moon, sun and constellations. Bake a galaxy cake with a colorful filing and decorate the outside with your baby's potential zodiac signs. You could even hire a tarot card reader to give your friends fun and informative readings.
7. Holiday Reveal
Plan your reveal around a holiday or season, and celebrate with its traditional colors. Use pastel yellows and greens for an Easter party or dark oranges and reds for autumn. Include games to fit the occasion, such as an Easter egg hunt or pumpkin decorating. You could also do a concept reminiscent of Christmas in July to celebrate the season in which your baby will be born. Surprise your guests with red and green smoke cannons and holiday treats during a summer heatwave.
Celebrate Your Child in Style
Expand your notions about gender reveals by throwing an event without the conventional pink and blue motifs. Your baby is the most important part of it all, and you want to bring them into the world free of expectations or pressures. You can inspire everyone to think differently about how they view gender.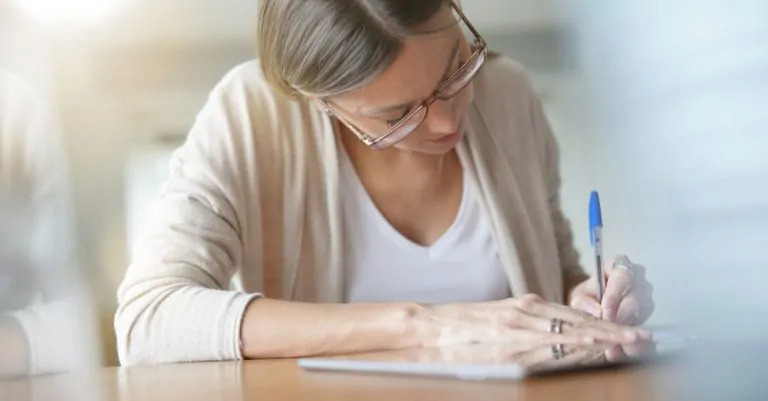 Read Next | Agreement Terms You Should Include in Your Nanny Contract
---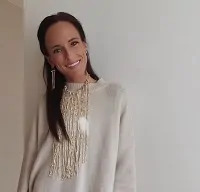 Kacey Bradley is the lifestyle and travel blogger for The Drifter Collective, an eclectic lifestyle blog that expresses various forms of style through the influence of culture and the world around us. Kacey graduated with a degree in Communications while working for a lifestyle magazine. She has been able to fully embrace herself with the knowledge of nature, the power of exploring other locations and cultures, all while portraying her love for the world around her through her visually pleasing, culturally embracing and inspiring posts. Along with writing for her blog, she frequently writes for sites like US Travel News, Thought Catalog, Style Me Pretty, Tripping.com and more! Follow Kacey on Twitter and subscribe to her blog to keep up with her travels and inspiring posts!
Like what you read? JOIN the Mommybites community to get the latest on FREE online classes, parenting advice, events, childcare listings, casting calls & raffles, and our Parents With Nannies Facebook group. SIGN UP NOW!