The classroom isn't the only place where kids can advance their minds and skills.
As your child grows, you can spur them on in day-to-day activities and fresh experiences. 
No matter what stage of education your child is in, they can change for the better. You can take steps to build their love for learning, so they can have a well-rounded education. 
In your role in a child's life, you want to see them soar and accomplish great things. With a solid foundation, children can become lifelong learners with plenty to offer the world. To witness new levels of enrichment, check out these seven easy ways you can improve your child's educational development. 
1. Set an Example
Role models are a significant way children are shaped. Whether you are a parent, guardian or teacher, your example influences them more than you know. So, stay involved in their lives and pursue positive interactions with them about learning. Attend school events and meetings to maximize your understanding of their current state. 
Read Next | Help Your Child Succeed at School Next Year
Your enthusiasm about education can impact them like a spreading fire. When a child sees you excited and engaged in reading, they want to participate in it, too. Remain informed about their progress and be ready to do anything in your power to propel them forward. 
2. Reward Self-Management
As a child grows, their responsibility for their work changes. One night, you're repeatedly asking your daughter to finish her math homework, and the next night, she's taking the initiative to complete it. To boost independent behavior, let a child know you see and appreciate their efforts. 
You can verbally reward them when you recognize their self-motivated success in school or at home. Positive reinforcement can also be as simple as taking them out for a meal after an achievement. Celebrating with them can inspire them to take control of their education. 
3. Practice Inclusive Play
Part of a child's development is relating to people who are different than they are. Whether they encounter those who think, look, act or live in a way that's different from theirs, this can broaden their world. Bridging the gap between themselves and other children is a monumental step. 
Playing in spaces that allow children of all abilities to gather is crucial. Introduce your child to inclusive playgrounds to invite diverse interaction and promote social flourishing. As they move alongside other children, they can make friends of many cognitive, sensory and mobility levels. 
Read Next | How to Keep Education Flowing "Outside" of the Classroom
4. Reinforce the Value of Homework
Learning can have a deeper, lasting impact when it is repeated beyond the school walls. When a child does homework in their living room, it can solidify the ideas they're trying to learn. Help your child prioritize their homework with reminders and organization tips. 
Extend their education by being willing to answer questions and guide them. Show the importance of the work by consistently setting up a distraction-free environment and displaying dedication to the routine. 
5. Promote Open Communication
As your child finds their preferences and opinions, keep an open line of communication. Authentic expression can let a child own their education. Aid language and social development through healthy conversations. 
Lending your ear to a child can demonstrate the worthiness of their input in their educational journey. Empower kids with non-judgmental discussions. 
6. Ask Stimulating Questions
Every situation is an opportunity to teach your child. You can give them real-world lessons when you use questions to challenge and augment their thinking. 
Pose logical and reflective questions to instill creativity. You can initiate problem-solving by asking questions like, "What's the best way to approach this?" Open-ended questions allow kids to identify steps themselves and strategize. 
Read Next | Heated Discussions at Work about Kids' Homework
7. Introduce New Experiences
Foster a spirit of curiosity and exploration with your child. Urge them to try things they haven't tried before or are hesitant to test out. 
New settings and activities can produce new insight. Cultivate growth by introducing new foods, places, people and cultures to them. These contexts can nurture an appreciation for adventure and diversity. 
Support Your Child's Education
As you intentionally come alongside your children in their education, you contribute your time and effort in many situations. Whether you're in the home, out running errands or at a school function, you can help shape your child's future with simple steps. Elevate their learning with these activities and your support. 

Read Next | Why Kids Need Family Traditions and Rituals
---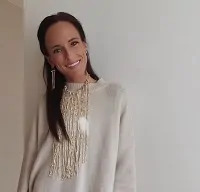 Kacey Bradley is the lifestyle and travel blogger for The Drifter Collective, an eclectic lifestyle blog that expresses various forms of style through the influence of culture and the world around us. Kacey graduated with a degree in Communications while working for a lifestyle magazine. She has been able to fully embrace herself with the knowledge of nature, the power of exploring other locations and cultures, all while portraying her love for the world around her through her visually pleasing, culturally embracing and inspiring posts. Along with writing for her blog, she frequently writes for sites like US Travel News, Thought Catalog, Style Me Pretty, Tripping.com and more! Follow Kacey on Twitter.
Like what you read? JOIN the Mommybites community to get the latest on FREE online classes, parenting advice, events, childcare listings, casting calls & raffles, and our Parents With Nannies Facebook group. SIGN UP NOW!