I think parenting has become way too serious. What do I mean by that? Well, it seems these days we are inundated with labels, an emphasis on getting our kids into the trendiest schools, and making sure they are "well-balanced" by filling the schedule with so many things.
Sure, schedules are important; but sometimes we just need to "kick" the schedule and not take everything so darn seriously. For example, I don't believe that my son will be ruined for life if he misses a day at school or a few soccer practices.
Kick the schedule
A few Sundays ago, we had just finished our morning lineup of chores and errands and decided that we wanted to "kick" the schedule. I asked my son if he wanted to go to Disneyland. His response was "yes," but only after negotiating a doughnut purchase – a request normally reserved for our "sugar day," Saturday. But I thought "Screw it – let's live a little." So we just dropped everything, satisfied the doughnut deal, and took off for a day at Disneyland.
And what a day! I swear I can't remember the last time we laughed that hard together or had that much fun. On this day, I wasn't the rule maker; I was his friend. Now, I know that this may not be a practical option for many, people but there are plenty of things to do that can be just as fun and result in just as many pleasant memories than unscheduled visit to "The Happiest Place on Earth."
Free time
One time I was given an amazing tip: to allow your child some "free time," which means to pick a specific period of time and give the child free reign. Cart blanche. Your loved one can choose and do whatever he wants – eat or say whatever he wants – and you can't do anything about it. No invalidation or evaluation of ideas. None of that. Now, obviously you would need to ensure their safety. But if he wants to run around the back yard in underwear, so be it. It's his decision and his free time.
Giving your children time to do activities of his their choosing gives them confidence and teaches them to be leaders by having you follow their instruction. We give so many orders to our kids that it's nice to let them have the chance to do the same. For instance, my son loves to wear capes. When it's his free time, he always wants me to wear a cape, too. No matter how tired I am, it's my duty during his "free time" to fly around the back yard with him and play super heroes. (I mean, we can always use a few more Super Heroes, anyway, right!?)
Kick the guilt!
There is the "Guilt Factor" that comes with being working mom. I am always concerned about spending too little time with my son. I have my own business and I love my work. So over the years I had to learn how to knock off the guilt, and also to include my son in my work. I figure he could learn a work ethic from me, while also allowing him to see his mom at work being happy, industrious and creative.
For example, I've invited him to be on set with me and have even had him direct a few actors. It only took a moment and allowed him to learn about and understand the job. He has also acted in a few of our projects that we created (for CHALK Preschool Online) for which he gets paid in toys. This is a way of imparting to him the idea of exchange and compensation for work well done. So, now he asks regularly if he can visit the set so he can then get to go to the toy store.
Kick seriousness
It's my recommendation that we all take the time to find out what interests and engages our children. If you haven't really done this in the past, it might be a surprise! I really feel for some of the young parents today who are hit with a barrage of advice on raising their kids. It's as if they don't have the ability to do it and need someone to teach them everything. But it's really not that difficult – or doesn't need to be.
My son is now almost 7. He's a "normal" kid and one of my all-time favorite people in life. He is tough and honest. He's creative and loves helping others. He is certain about what he likes, as well as what he doesn't. And he has a terrific sense of humor. Well, where did all that come from? It came from him. In being a parent, learn to trust your instincts. Don't worry so much. Relax – and kick the seriousness.
Like what you read? Sign up for our free newsletter so you can be informed of the latest FREE webinars & teleclasses, parenting articles, & weekly raffles.
Jenna Capozzi is the CEO and Executive Producer of Capozzi Productions, producing over 8500 videos since its founding in 2007.  Jenna knew at a young age that she wanted to entertain.  She earned her BA in film at U.C. Santa Cruz and a technical degree in filmmaking in a graduate program at New York University. With vast experience in such blockbuster films as Monsters, Inc., as well as television series Nash Bridges and The District, Jenna is involved in many successful projects.  You can visit Jenna and Cappozi Productions at capozziproductions.com.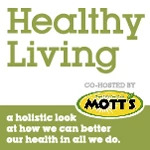 * Healthy Living is section of our website co-hosted by Mott's. Mott's has compensated Mommybites to be a partner in this awesome Healthy Living section on our website. This partnership does not influence the content, topics or posts made on this blog. We always give our honest opinions, findings, beliefs, or experiences on all topics, products, and services.
The views and opinions expressed on this blog are purely the blog contributor's. Any product claim, statistic, quote or other representation about a product or service should be verified with the manufacturer or provider. Writers may have conflicts of interest, and their opinions are their own.