School is out for the summer, but if you're a teacher — or a newly appointed home-school educator — you might be scrambling for fall activities. The COVID-19 pandemic shook the educational world. While many districts plan to reopen in the fall, the classroom may look quite different.
One change? The traditional field trip now takes place in the virtual world. Discover how you can send your students on a learning adventure without leaving the comfort of home with this guide.
Advantages of Virtual Field Trips
Virtual field trips offer multiple advantages over the traditional model. If you have chaperoned in the past, you might rejoice at not sharing an enclosed space with 30 or more sugar-loaded little ones. However, they offer additional benefits that also help soothe your nerves.
Pandemic Safety
Even though some areas have begun reopening, many parents and teachers have concerns about children contracting the coronavirus. Research indicates that the bug can live on surfaces like plastic for up to two to three days and 24 hours on cardboard.
Fewer Transportation Needs
While traditional trips require a fleet of yellow school buses, it's challenging to practice social distancing with this design. You can protect student safety with a meticulously sanitized executive coach, although district regulations might prohibit this option.
However, all you need is a computer with internet access for a virtual field trip. With the money you'll save on transportation, you can order audio-visual supplies like enlarged viewing screens for in-class use.
Less Chance of Accidents
When planning a traditional field trip, educators must call ahead and identify potential dangers that could lead to injury. Even when you take every precaution, though, things happen. One school had over 90 students delayed on a trip because one classmate rode home with a parent chaperone — without telling anyone! Bumps, bruises and predators can lurk on location along with germs.
Read Next | Going Back to Work After Baby: What You Need to Know
Increased Student Participation
Less affluent students often miss out on traditional field trip opportunities due to cost. Students in some wealthy districts travel overseas during their high school years, but those who lack the $1,000 or more to pay their way must remain stateside. Virtual field trips bring the destination to the entire class.
Ideas for Virtual Field Trips
You've decided that the virtual method of exploration makes sense for your children or students. Where should you go? Here's a list of eight ideas to get your creativity flowing:
Museums: Many famous institutions, like the Louvre and the Smithsonian, now offer free virtual visits.
Science centers: Science center's often feature fun hands-on learning, but that practice is risky in a COVID-19 world. Some have taken their programs online considering the shutdowns.
Aquariums: You can stream live from multiple venues, including the San Diego Zoo.
Zoos: Fish aren't the only critter California has to offer. You can find virtual zoos from the Golden State and around the world to tour.
Farms: Have your kids ever asked you where eggs come from? Offer a better answer than just "chickens" by letting them learn about egg production via a virtual interactive tour.
Landmarks: While it's stunning to see the Grand Canyon or Devil's Tower in person, viewing them online is the next best thing. Plus, such destinations sometimes set up dedicated cameras to capture the magic of baby eagles nesting.
Factories: Where did that Hershey's bar originate? You can learn how experts craft chocolate and many other modern conveniences with online factory tours.
Courthouses: What verdict will your students declare? Some courthouses offer live streaming of headline trials, and these can delight a history or government class.
Enhance Student Learning Through Virtual Field Trips
If you don't feel safe putting your children on a bus this year, or if district rules halt your annual trip, don't despair. Take little learners on a virtual field trip and protect their safety while enhancing their educational experience. Just remember to include in-person activities as well to help prevent summer learning loss.
Sources
You can protect student safety with a meticulously sanitized executive coach…

Read Next | This Is Where to Hire an Amazing NYC Nanny
---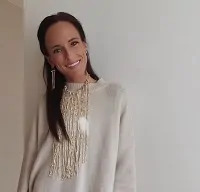 Kacey Bradley is the lifestyle and travel blogger for The Drifter Collective, an eclectic lifestyle blog that expresses various forms of style through the influence of culture and the world around us. Kacey graduated with a degree in Communications while working for a lifestyle magazine. She has been able to fully embrace herself with the knowledge of nature, the power of exploring other locations and cultures, all while portraying her love for the world around her through her visually pleasing, culturally embracing and inspiring posts. Along with writing for her blog, she frequently writes for sites like US Travel News, Thought Catalog, Style Me Pretty, Tripping.com and more! Follow Kacey on Twitter and subscribe to her blog to keep up with her travels and inspiring posts!
Like what you read? JOIN the Mommybites community to get the latest on FREE online classes, parenting advice, events, childcare listings, casting calls & raffles, and our Parents With Nannies Facebook group. SIGN UP NOW!