Bringing home a new pet is an exciting time for a family — sometimes even a dream come true. At the same time, though, joining a family can be an entirely different experience for the pet. Being surrounded by new faces and voices can be very stressful for the pet—toddlers wanting to touch and hug, excited children shrieking and shouting—creating all kinds of chaos. Even animals that do well with adults can be overwhelmed by the smells, sounds and erratic movements of energetic kids.
What can you do to acclimate your pet to its new home?
How can you ease the transition for everyone, and what are some good tips to keep in mind when introducing your new pet to your kids? To help answer these questions, here's a look at how to make introductions smooth and avoid injuries for your kids and your new furry friend.
1. Let the pet approach your kids.
Children can be so excited about a new pet that they run toward it right away, scaring and stressing the animal. Prevent this by instructing your kids to let the pet approach them first, even holding them back initially, if needed. When the animal approaches your children on its own terms, it's less likely to be scared. It also helps reduce aggressive behavior and conflict. Likewise, teach your kids to use gentle voices and avoid intimidating body language like staring or getting too close to the pet.
2. Give your pet a safe place.
Teach your kids from the start that your new pet has a few specific spaces that are off-limits. This might be a crate, a place outside or a certain room. Once you've designated it, enforce this sanctuary consistently, especially for small kids who might need a lot of reinforcement to understand.
3. Be patient.
The first few weeks with a pet can sometimes be the hardest, in terms of getting adjusted and forging new relationships. Keep in mind that it's normal for a new pet to take as much as 8-10 weeks to feel comfortable in a new home. Take extra care in this introductory period to help your pet get acclimated and set good behavioral patterns in the household.
4. Teach your kids gentle touch.
Even before bringing your new pet home, you can start teaching your children how to interact with it: Give your kids a stuffed animal or similar toy that you use to demonstrate and teach gentle touch. Simply pointing out that "this is what gentle looks like" and "here is a good way to pet an animal," can help your child understand what to expect.
5. Know and explain warning signs.
Think about the ways you know a pet is frightened or on the defensive — a turned head, a cowering stance, gritted teeth, sharp tail movements — and help your kids recognize those signs. Explain that when a pet exhibits these behaviors, it's a good idea to back up and give it some space. These warning signs mean it's not the best time to play.
Read Next | How to Safely Introduce Your Newborn to Visitors during the Coronavirus Pandemic
6. Teach responsibility.
One of the best parts of a family pet is the opportunity to teach kids responsibility, as they learn how to love and care for their animal. From the early days with your new pet, teach your kids how to feed it, walk it, groom it, clean up after it and play safely. When they develop the ability to remember daily feedings or take it upon themselves to handle daily walks, they are learning what it means to care for more than just themselves.
Welcoming a new pet into your family is a wonderful decision filled with benefits, especially if you take things slowly in the beginning. Use this opportunity to teach your kids about proper pet handling and care. Never assume that your pet will love your kids or your kids will love your pet automatically; rather, take steps to ensure that initial interactions set the stage for a lifetime of bonds and sweet memories.
When you're introducing a new pet to your children, keep the tips above in mind – and make this new chapter a great one!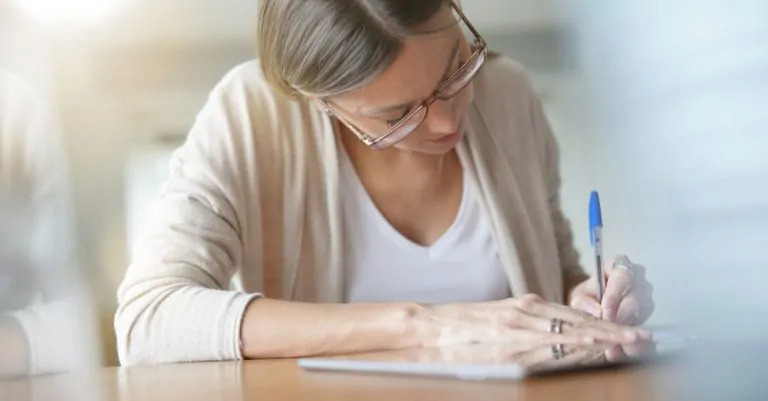 Read Next | Agreement Terms You Should Include in Your Nanny Contract
---
Stephanie N. Blahut is the Director of Marketing for Figo Pet Insurance. Figo is committed to helping pets and their families enjoy their lives together by fusing innovative technology–the first-of-its-kind Figo Pet Cloud–and the industry's best pet insurance plans.
Like what you read? JOIN the Mommybites community to get the latest on FREE online classes, parenting advice, events, childcare listings, casting calls & raffles, and our Parents With Nannies Facebook group. SIGN UP NOW!
* Healthy Living is section of our website co-hosted by Mott's. Mott's has compensated Mommybites to be a partner in this awesome Healthy Living section on our website. This partnership does not influence the content, topics or posts made on this blog. We always give our honest opinions, findings, beliefs, or experiences on all topics, products, and services.
The views and opinions expressed on this blog are purely the blog contributor's. Any product claim, statistic, quote or other representation about a product or service should be verified with the manufacturer or provider. Writers may have conflicts of interest, and their opinions are their own.