What Is Special Instruction in Early Intervention?
A Early Intervention Special Instructor (SI) is a teacher who specializes in supporting and understanding the social, emotional and cognitive development of young children. The goal of this therapist is to increase a young child's learning opportunities to positively impact his growth.
The special instructor works closely with parents and caregivers, so that these experiences can extend throughout a child's daily routine. Repetition of these opportunities is important in helping young children learn. Occupational, Physical and Speech therapists construct these focused experiences as well, to help your child develop specific skills in each area.
One of the most important parts of a Special Instructors' role is to collaborate with a child's most important people: his parents and caregivers. As educators, the primary goal is to meet your individual child's developmental needs. SI's want to help students develop age appropriate play skills and meet milestones.
How do Special Instructors Work with Families?
SI's can best do this by working with a family to think about their routine and figure out where they can include and enhance learning opportunities. All Early Intervention therapists spend time thinking about the people, places, materials and objects that children come in contact with and inform parents about ways to use them to enrich your child's experiences. Therapists might suggest toys that have a specific value for your child and would help them in developing particular skills. In both their relationship with children and families, Special Instructors are cheerleaders, offering emotional support and development so that everyone feels as good as possible as they are learning and growing.
Special instructors are trained educators, but for young children, this education doesn't necessarily happen at a table or desk. They strive to offer young children multisensory and interactive experiences that can be repeated during their daily lives. Special Instructors help to modify and organize these interactions, sometimes slowing them down, or isolating a particular movement or sound. In this way, children with developmental delays can process and respond to what is happening around them. Therapists create these experiences for a child, teach them to a parent, and then help both through practice and encouragement.
Developing Relationships with Families
All therapists in Early Intervention acknowledge the importance of "relationship" in helping support a child's growth. Therapists must establish a secure connection with a child which builds trust as they are encouraged to take the next steps. Therapists rely on the experts; parents and caregivers, to help them get to know and understand your child, so that they can benefit from each session. Your input and participation in the session is vital. Open communication helps maximize the relationship. If you find that this is difficult with a therapist, or they don't seem to be a match for your child, you can speak with the individual therapist or with your case coordinator about making a change.
Early intervention can have a considerable effect on your child's quality of life and development. As your child begins, and continues to, receive services, you might consider looking for a support group with other parents who have children with special needs. Support systems can make a significant, positive impact on parents during this time. Remember that you know your child best. And please rest assured that professionals like me are here to help you, and your child, thrive.
Read Next | This Is How to Use Play to Reveal Your Kid's Feelings
Early Identification of Delays in Your Young Child's Development
Most parents don't forget the event that pushes them over the edge from noticing things that cause them to feel some concern, to knowing that it is time to reach out for help. It may be that your 11 month old is not sitting up when the rest of the babies in play group are crawling and pulling to stand. It may be when your almost two year old has only a few single words when peers are beginning to group words together. Or, it could be the feeling that no matter what you do, your child can be inconsolable, doesn't seem to acknowledge you, or doesn't respond to his or her name.
Parents Should Trust Their Instincts
Parents can feel scared, isolated, even embarrassed. Sometimes one parent acknowledges that something doesn't seem right, while the other thinks everything is fine. Family members and friends may think you are being neurotic. I say, go with your gut. Parents know their child best and they should trust their instincts. As a colleague recently said, "if your child had a sore throat and fever you'd take them to the doctor." The same should be true if you have concerns about your child's development.
The first three years of life are a time of incredible growth and change. I am always cautious about giving parents a month by which I expect their child to meet a developmental milestone. Typically developing children will show skills during a window of time. I encourage parents to become familiar with the general timeline of development, but acknowledge that each child develops that their own rate. I often refer parents to the "Ages and Stages" charts on HealthyChildren.org. The site, run by the American Academy of Pediatrics, offers 3-4 month ranges during which you should see specific physical, social, sensory, and cognitive milestones. If you have a concern, looking at this website can be helpful, but I'd also encourage you to put in a call and visit your pediatrician. Acting early can make a significant impact on the outcome for your child.
Screening
Pediatricians should be screening your child at periodic healthy visits during the first 3 years of life. If you feel like something is wrong, set up an appointment and ask that they screen your child again. Tell your pediatrician your specific concerns so that they can be sure to evaluate that area of your child's development. As your child's advocate, you must ask the doctor for what you need. This is often not a position parents feel comfortable in. Try to put aside your reluctance and be your child's voice. If your pediatrician is not concerned, schedule another appointment to re-check the situation in a month. You can also ask for additional information about typical development so that you can keep an eye on things at home. If you feel strongly that something is not right, ask for a referral to a specialist or contact information for the Early Intervention (EI) program in your state.
While pediatricians can refer children to the Early Intervention program, parents can also make a "self-referral." Early Intervention serves children birth-3 years old with delays in physical, communication, cognitive, adaptive, or social/emotional development. Parents are referred to an agency that will coordinate your child's case from evaluat
ions to finding service providers who are the right fit for your family. Typically, with a few exceptions, early intervention comes at no cost to a family.
Through the country, licensed, private therapists are also available to evaluate and work with children. Some parents prefer this option. Others may go this route if their child, after state evaluation,
does not qualify for the Early Intervention program. Aware that the early intervention process can take some time, many parents will use a private therapist in the interim, while they wait for state services to be approved. In situations where children have a more significant delay or challenge, families may use private therapists to supplement the services they have been given by the state. Whichever path you choose, it is essential to have a professional listen to your concerns and assess your child.
Bottom line—act now! Early identification of delays is critical and can have a considerable effect on your child's quality of life and development As you go through the process, you might consider looking for a support group with other parents who are currently, or have recently, gone through the early intervention process with their children. At any time throughout your child's life, if they appear to be struggling or you have concerns about their development, get help. Parents know their children best. And it is parents who can help their children thrive.
Read Next | 9 Lifestyle Factors That Can Affect You and Your Child's Mental Health
Evaluating Delays in Development
Parents may wonder where to turn and who to get help from. Finding support from a pediatrician, friends, family, or professionals who knows the "system" can make all the difference. When your child is 0-3 years of age the "system" is the Early Intervention Program (EIP). After you have contacted EI, having a sense of what the next steps look like, can bring families a great deal of comfort. In this article, we'll discuss what the evaluation process looks like and the rights afforded to parents and families. Please remember that details can vary by state, county, and child.
When a child has special needs, parents and family members should be involved from the start of intervention. This begins with the evaluation process. I encourage families to consider the initial evaluation as an opportunity to learn more about their child's special needs. That being said, there is no way around that fact that it can also be stressful. Alleviating anxiety and building a positive relationship with a family can and should be central to the agency and professionals conducting a child's evaluation. One of the easiest ways to do this is to set up the evaluation to take place where and when a child is most comfortable. Parents and caregivers should inform the evaluating therapist about their family's unique culture, strengths, and challenges. Some parents feel that their child will work better if they are not in the room, while others may feel that their child will do best if they are actively involved in the assessment. Generally, children are evaluated in 5 areas—physical, cognitive, language and speech, psycho-social, and self-help.
Parents know their child best. Gathering information from parents as expert reporters will help inform the evaluations written by therapists for a child's IFSP meeting. In Early Intervention, an Individualized Family Service Plan (IFSP) meeting is the point at which a child will be granted services for supporting their developmental needs and the needs of their family. Prior to the meeting, parents are given written reports describing their child's developmental strength and needs. These reports are written by the professionals from multiple disciplines who have conducted a child's evaluations. Receiving these reports can stop a parent short. While they may finally be coming to terms with the fact that they have begun the EI process, seeing the details can be scary. Parents can and should request that reports are written in a family-friendly manner so that they can understand what they are reading. Sometimes, families may request one integrated report that can be even easier to read.
The IFSP meeting process is usually initiated by a child's service coordinator. A coordinator is typically assigned after a child has undergone the necessary assessments that determine his or her eligibility for early intervention services. The IFSP meeting is one of the most important times for parents to be active participants in their child's development. Speak up! Being passive at this point doesn't help. In the same way that parents had to be the advocate for their child when asking the pediatrician to screen for specific concerns, here too a parent must speak for their child. The discussion at the IFSP meeting should include the report about the child's current levels of development across the five domains.
Individualization
During the IFSP meeting, the term "individualized" is key and the plan should reflect the specific needs and goals for a child, as well as the family's needs in relation to that child. Families are equal members of the evaluation team, and the IFSP should, in particular, represent the parents' goals. Essential to a successful Individualized Family Service Plan is a parent's full understanding of the options for their child. Services should meet a child and family needs and fit within family routines. This is another time for parents to let professionals know what will and will not work for their family. Certainly, a level of flexibility makes for creating a schedule of therapies that much easier. Before you leave the IFSP meeting you should have a statement of the early intervention services and assistive technology your child will receive, dates for beginning services and expected length of services, and the name of your service coordinator.
Finally, the IFSP meeting should inform you of the steps you will take if your child continues services during the preschool years. This is also the contact point for families new to the process of obtaining services for their children (age 3-5) with special needs. The evaluation process for children 3-5 is similar to that which we covered for Early Intervention, but results in a document called an Individualized Education Plan (IEP). For more specific information about your states preschool services for children with special needs, try an internet search including your state's name and the words "preschool special education."
It is my hope that this article leaves you feeling more informed about the process of securing special education services for your young child, and empowered to be an active participant in their intervention. The details will change depending on the child, their development and history. Once again, I encourage you to act now if you have concerns about your child's development. As you go through the process, you might consider looking for a support group with other parents who are currently, or have recently, gone through the early intervention process with their children. Support systems can make a significant, positive impact on parents during this time. Remember that you know your child best. And please rest assured that professionals like me are here to help you, and your child, succeed.
Dana Rosenbloom has a master's degree in Infant and Parent Development and Early Intervention and has been working with children and families for over 10 years. Dana's Kids provides parent education, play and behavior therapy, special education services, parent workshops and support groups, and professional development. To learn more about Dana and Dana's Kids please visit www.DanasKids.com.  You can also follow Dana on Facebook: www.facebook.com/DanasKids1 and Twitter: DJRkids.
---
Like what you read? JOIN the Mommybites community to get the latest on FREE online classes, parenting advice, events, childcare listings, casting calls & raffles, and our Parents With Nannies Facebook group. SIGN UP NOW!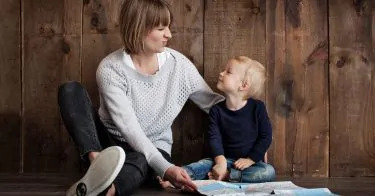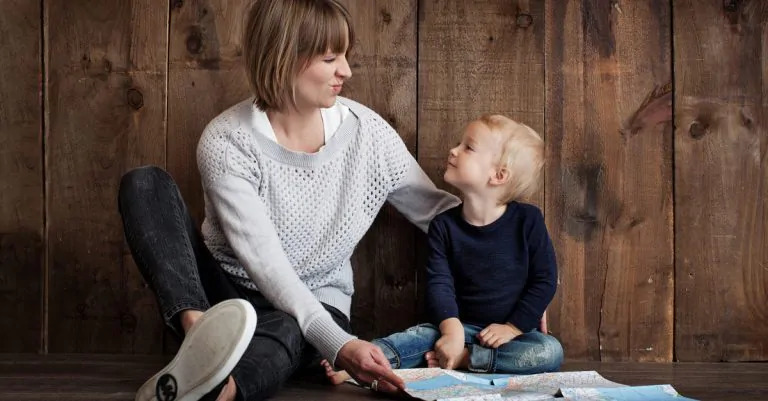 Read Next | Find a Great Nanny in and around New York City