At home, you're meticulous about what you feed yourself and your children. The same should apply to their school lunches, no matter how much you detest the task of prepping meals and popping them into brown paper bags. Don't worry, you're not alone — we all dread it.
Fortunately, you can have it all when it comes to meal-prepping for your mini-mes. They can have the tasty lunches they crave, and you can feel good knowing your children are sticking to your healthy, organic, at-home regimen — even if they're at school. You can quickly prepare the following six options for more leisurely mornings.
Wraps
You don't have to stick to sandwich-centric lunches this academic year. Instead, swap bread for wraps and put together simple, tasty meals your kids can still pick up and eat.
There are plenty of recipes out there for kid-friendly roll-ups, too. Although most of them contain the types of ingredients you're looking for — fresh veggies, filling proteins, and hearty, healthy fats — it's up to you to seek out the organic version of each filling to ensure your final product is as good as it tastes.
Chicken Salad
If you're more the make-ahead-type mom, then consider adding chicken salad to your lunchtime rotation. That's because you can prep a big batch of the good stuff on Sunday and fill your kids' lunchboxes with a scoop for at least a few days of the week to come. Plus, you can sneak some veggies into your version, which will make you even happier with this menu choice.
Sampler Platter
You're probably thinking a sampler platter sounds somewhat involved for a child's lunchbox. However, this could be the simplest option of all, especially if your child's a picky eater – you can piece together the main, sides, and treat you know they'll eat to ensure they're getting all the organic goodness they need.
Start by investing in a compartmentalized lunch container. Then, get creative — slice fresh veggies and place them into one compartment, a healthy dip in another, and don't forget a bit of protein. Top it all off with a sweet surprise in the smallest square of space. Of course, you can keep even this indulgence organic, too, with smartly sourced chocolate chips, raisins, or a few slices of your child's favorite fruit. Voila.
Fruit and Veggie Muffins
You'd be hard-pressed to find a kid who didn't want a pastry for lunch. Since your child has been a baby, you've probably been on board with the benefits of organic baby food. Offering your child chemical free food provides them the foundation to develop properly — and you can still draw from that knowledge by baking your muffins with a bit of applesauce.
The unsweetened kind will add natural sweetness to your recipe while keeping the handheld pastries moist. Plus, with that bit of flavor, you can easily disguise veggies within your pastries. For example, a zucchini applesauce muffin contains greens, fruit and no added sugar or otherwise non-organic ingredients. You might find yourself bringing them along with your grown-up lunch, too.
Deviled Eggs
A plain, old hard-boiled egg would be a nutritional addition to any bagged lunch. There's only one catch — kids are very, very unlikely to enjoy eating a plain sliced egg. Fortunately, someone has already invented the deviled egg, and you might be able to get your kids to enjoy this tasty twist on the boring boiled version.
Much like the chicken salad, you can make a big batch of deviled eggs and slip them into lunchboxes for a few days. You can also make them a part of the platters we discussed before. No matter how you serve it, if you're lucky enough to have a kiddo who will try this version of the egg, go for it — it's a healthy, tasty, easy-to-make-organic protein.
Smoothies
Again, here's a simple option that, upon initial suggestion, might seem a bit fancy and involved for a school lunch. However, you can easily meal prep smoothies in advance: chop up all of your ingredients, place enough to make one smoothie in a bag and freeze it. Then, when you're ready to whip up your child's lunchtime beverage, pour the bag right into the blender. All of your fruits and veggies will be pre-portioned and ready to go.
Of course, you'll have to invest in a thermos so that the smoothie stays cool in the lead-up to lunchtime. That expense is well worth the payoff, which is a delicious, fruity drink your child will love, even if it's secretly stuffed with the veggies they need.
Pack With Pride
These are only six of the many ways to make your children's lunches easy on you — and tasty for them. Plus, you'll be feeding them all the organic goodness they get when they're on your watch. That's a mom win.
---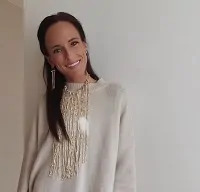 Kacey Bradley is the lifestyle and travel blogger for The Drifter Collective, an eclectic lifestyle blog that expresses various forms of style through the influence of culture and the world around us. Kacey graduated with a degree in Communications while working for a lifestyle magazine. She has been able to fully embrace herself with the knowledge of nature, the power of exploring other locations and cultures, all while portraying her love for the world around her through her visually pleasing, culturally embracing and inspiring posts. Along with writing for her blog, she frequently writes for sites like US Travel News, Thought Catalog, Style Me Pretty, Tripping.com and more! Follow Kacey on Twitter and subscribe to her blog to keep up with her travels and inspiring posts!