Congratulations on your new baby! There is nothing more exciting and potentially overwhelming as your first newborn doctor visit. There are so many things to discuss and ask your pediatrician.
This is one of my most favorite pediatric visits as a pediatrician. It's a time when I meet and share the excitement and wonder of having a newborn infant with parents. No matter how many times I do newborn doctor visits each one is unique to each set of parents and newborn infant. Each newborn doctor visit has a feeling of overwhelming love and happiness of having a new baby.
There is no question or concern that is too simple
During the visit your baby will be measured and weighed and have a physical examination. You pediatrician may also ask questions and discuss your pregnancy, labor and delivery, baby's feeding schedule and sleep patterns and your baby's home environment. Your pediatrician may also ask about how everyone including the baby's mother is adjusting to the new baby and whether the mother is having any problems with postpartum depression or stress.
It's important to feel you can discuss and ask any questions or concerns you have with your pediatrician. You need to feel you can ask your pediatrician any question. I always tell parents there is no question or concern that is too simple or unintelligent. It's important to have excellent communication and dialogue with your pediatrician since that person is the one caring for your newborn's health and development.
Write down questions before the newborn doctor visit
There are several areas you will want to discuss and ask questions in a newborn visit. Here are some questions to ask during the first newborn visit. One thing I advise parents is to write down questions before you come to the appointment because it's easy to forget your questions when you are at the visit.
Read Next | How Long Is Maternity Leave in the United States Typically?
How much weight did the baby gain
One of the first questions most parents' want to know at the newborn visit is how much does the baby weight and did the baby gain weight since she was discharged from the hospital. While this is an important question to both parents and pediatricians often babies will lose weight after coming home initially which most parents are not aware and often are surprised when told instead of gaining weight their baby has lost weight.
Labor and Delivery Questions 
You may want to ask questions about your baby's delivery particularly if there were any complications or problems and if this will affect your baby in any way. For example, if there were any concerns when your baby was born about jaundice, you will want to ask if your baby has any signs of jaundice and if there needs to be a bilirubin level test (assesses jaundice by determining bilirubin levels – breakdown product of red blood cells –  in your baby.
What is my baby's weight height and head circumference, percentile on the growth curve for these measurements and how does it compare to her birth measurement? Are my baby's heart rate, breathing, and temperature normal for a newborn?
Read Next | What's the Deal with Breastfeeding and Formula?
Newborn Feeding Questions
Ask any questions you may have regarding feeding.
Is my baby getting enough breast milk or formula?
How often should my baby be taking feeds?
If you are breastfeeding
Discuss and ask questions about any problems or concerns you may have regarding breastfeeding. What do you do if you are not producing enough milk? Is it ok to supplement with breast milk. What techniques should you use to help support your baby latching onto your breast and feeding well? How long should you breastfed on each breast. What do I do if my nipples are sore? Is it ok to pump and how often? And any other breastfeeding questions.
If Formula
Feeding ask what formula your baby should be using and how much and how often?
Newborn Burping Questions
Ask and ask the pediatrician to demonstrate what is effective burping techniques.
What do I do if my baby spits up after feeding?
Should I feed on demand?
Nipple care
What nipple cream should I use?
What do I do if my nipples are sore?
What foods do I need to avoid while breastfeeding
What do I do if my breast hurts?
How do I know if I have a yeast infection on my nipples
Read Next | When to Start Your Baby on Solid Foods
Newborn Sleep
How many hours should my baby be sleeping?
How many naps does my baby need to have?
Should I wake my baby to feed?
Where should my baby sleep?
How can I prevent SIDS while my baby sleeps?
What should be in my baby's crib or bassinet?
Should I have a bedtime routine and what should it be.
What should I do if my baby will not sleep?
Elimination
How many wet diapers should my baby have?
How often do babies have stools?
What should I do if I think my baby is constipated?
What color should my baby's stools be?
Is it ok if my baby has stools after each feeding?

Read Next | 10 Frequently Asked Questions about Infant Sleep Habits
Bathing Newborn Babies
How often and how should I bathe my baby?
What baby wash or soap should I use?
What lotion should I use after the bath?
Newborns Physical and Mental Development
What kinds of things can my baby do as a newborn?
When do I start tummy time?
What can I do with my baby to help her development?
What toys should I have for my baby?
When should I start reading to my baby?
When does my baby smile at me?
Pediatrician Support
Does the pediatrician provide on call access to a pediatrician for 24 hours a day?
How do you reach the pediatrician after hours?
What is the on call number?
Is the pediatrician available via email or texting?
Will I have access to my baby's medical information online?
Is there a lactation consultant available through the practice or can the pediatrician recommend one?
Read Next | Core or "Trunk" Strengthening Exercises for Babies

Bonding with baby and soothing baby
How should I calm my baby when she is crying?
What about pacifier use?
Should I swaddle my baby?
Can you demonstrate how I can do baby massage with my baby?
Umbilical Cord Care
How should I care for the umbilical cord?
Does the umbilical cord look ok?
Newborn Screen and Hearing Test results
What are the results of the newborn screen (blood test done in the hospital (or by midwife if home delivery) which screens for problems like thyroid disease, sickle cell disease, PKU and other newborn diseases?
Did my baby pass his hearing exam in the hospital?
Immunizations
Will my baby receive any immunizations at the first visit? If yes what are the side effects and risks?
What is the immunization schedule and is there any flexibility in the schedule?
Baby care
How do I use a nasal aspirator with my baby if she is stuffy and congested and can you demonstrate the technique?
How do I take my baby's temperature?
Do I need to use a barrier ointment or cream with diapering?
What laundry soap do I use to wash my baby's clothes?
Car seat
Is my car seat properly fitted to my baby?
Where do I go to make sure the car seat is properly installed?
Illness and Emergencies
Where can I take Infant and child CPR and First Aid?
What do I do in an emergency?
What hospital do I go to in an emergency?
What do I do if my baby becomes sick?
What do I do if my baby has a fever?
What do I do if my baby sneezes a lot?
What do I do if there is any discharge from my baby's eyes?
What should I do if my baby is fussy?
What do I do if my baby has a rash?
Newborn Physical Exam
Do you have any concerns about my baby's examination?
What is my baby's head look misshapen?
Can you tell if my baby's hearing is fine?
How often do we visit the pediatrician?
Family
How can I help my older child or children adjust to their new sibling?
What should I do if I become depressed?
What support systems and services and organizations are available to new parents?
These are just some general questions, which you can add. One thing I say to new parents is that as their pediatrician I am only a phone call away. Your pediatrician and the other pediatricians in the practice are only a phone call away if you have any questions or concerns.
Expert: Dr. Gina Lamb – Amato MD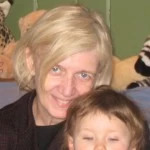 Gina is a general pediatrician and developmental pediatrician. She has a masters in child therapy and works with a child psychologist performing office and home consultation for newborns and parents, office and home developmental assessments, school consultations and parent child playgroups where play and art – along with baby massage and other techniques – are used to help parents bond and support their child's development. Formerly, Gina was the Director of Pediatric Special Medical Needs before she went into private practice where she cared for medically fragile infants and children. She is also an Early Intervention Pediatrician for Early Intervention which assesses and treats infants from age zero to 3 years. She has extensive experience in Early Head Start programs which work with infants from prenatal to 3 years of age.
Like what you read? JOIN the Mommybites community to get the latest on FREE online classes, parenting advice, events, childcare listings, casting calls & raffles, and our Parents With Nannies Facebook group. SIGN UP NOW!