My autistic son Trey is now 14 years old, and for the past 9 years, I have learned a lot about the challenges parents like me endure while raising a child on autism spectrum disorder and how to overcome them. I have learned so much about myself and my child during this journey. He has changed the way I look at life. I'm patient, empathetic and I'm so much more in tune about what is valuable in life. I'm not concerned about material items, because those things don't matter. What is important is advocacy in my community, making sure other parents who are going through what I've gone through do not remain in a state of denial or depression, and educating the community at large how to respect and interact with our autistic members of society.
Here are ways that you can help your family members and friends who are raising an autistic child.
1 – No apologies, but please learn about autism 
Please stop telling us that 'you're sorry.' Instead, ask us how you can help us. We know saying it comes from a place of caring, but please realize that I'm not upset that your child is okay and my child isn't. I'm not dwelling on that and most other parents of autistic children aren't either. I have read a lot about autism and I found that having friends and family read about it has made a world of difference. If you would like to do the same to learn how to support us, check out Understanding Autism, written by the editors of the New York Times; Uniquely Human: A different way of seeing autism by Dr. Barry M. Prizant; and Positive Parenting for Autism by Victoria Boone.
Read Next | The Challenges and Triumphs Raising Children on the Autism Spectrum
2 – Be present
Parents of autistic children need their friends' and family's support. They need a friend to be physically present and show up for them because we parents really need a break sometimes. So once in a while, go out of your way to give the parent a call and say, 'Hey, how are you doing? Need to chat?' Mentally, it is overwhelming to be stuck in a box thinking about what is going to happen to my child day in and day out. We're trying not to worry too much or make ourselves sick from worrying and stress because we want to live long enough to make sure our child is ok into their adulthood.
Research has shown that spending quality time with friends positively supports the mental health of parents. Self-care is very important for parents dealing with a child with autism. We take care of everyone else, so we forget about ourselves. Remind me to look after myself and tell me the truth.
3 – Don't take it personally, we are still friends 
There may be times when parents cannot accept their friends' invitations to hang out, but please know they are not intentionally trying to avoid you. Because I have a child on the spectrum, I have to make sure that whomever I entrust to watch him is someone he is comfortable with. Someone who knows that my son may exhibit different behaviors from calm to aggressive depending on what is happening around him. If he is non-verbal, he cannot tell me what transpires when I'm not there. Don't take it personally or think we parents of autistic children don't want to go out with you because we're upset that our child has a disability and yours does not. In general, activities that are easiest to do for parents with children on the spectrum are shorter activities, such as taking a Zumba or Sip n' Paint class together to give the parent time to relax and take their mind off of the rigors of advocating for my child. You kind of lose sight of your own livelihood by being so focused on making your child a priority.
4 – Autistic children need friends 
Autistic children need and should learn how to play with non-autistic kids, but it is hard to schedule those playdates. Parents and children often do not know how to interact with my son, so I jokingly remind them that my child is not made of glass—he won't break apart if you touch him! He may communicate differently, but that does not mean that your child has to shy away from speaking to him. If you educate yourself about autism, you will see that my child is smiling, not laughing at your child. He wants to play sports and video games just as any other child. Encourage your child to play with children on the spectrum because these children need friends too. They need to be able to socialize with other kids their own age. Along with speech therapy, being able to feel involved and part of a group will help that child thrive.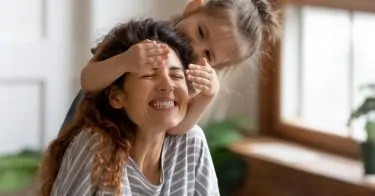 Read Next | This Is Where to Hire an Amazing NYC Nanny
---
Tracy-Ann Samuels is the co-owner of The Amazingly Sensational Kids (TASK) media company which publishes superhero children's books to spread awareness for Autism awareness and acceptance, co-written by Tracy-Ann and her husband, Jamiyl Samuels. "The Amazingly Awesome Amani" and "Sensationally Super Sandy" books are inspired by their son Trey's courageous journey as an autistic child navigating the (sometimes harsh) realities of life through his vivid imagination. Suitable for toddlers on up, TASK seeks to educate and entertain through the creation of informed written content, film, music, public speaking, and other media platforms. Their T.A.S.K. is to use Transparency, Advocacy, Sensitivity, and Knowledge in all of our endeavors to bring forth Truth, Accountability, Service, and Kindness. Tracy-Ann has a bachelor's degree in Psychology and master's degree in Social Work. She currently resides in Queens with her husband and two kids, Trey and Aja, spreading awareness and acceptance.
Like what you read? JOIN the Mommybites community to get the latest on FREE online classes, parenting advice, events, childcare listings, casting calls & raffles, and our Parents With Nannies Facebook group. SIGN UP NOW!