Congratulations! You're pregnant! Have you been keeping up your Pilates practice? Wish you had kept up your Pilates practice? Whatever your answer is, do not fret — there is something you can do!  Just because you have a baby bump doesn't mean you have to be a bump on a log!
The wonderful thing about Pilates is the adaptability of the Method to any stage of life, including pregnancy. As you might have already experienced, from the beginning of this wonderful miracle your body starts to change.  This should not be a negative thing! It is incredible that the body intuitively knows how to change and adjust to prepare for the baby, and it just means that you have to know how to change and adjust your workout to accommodate your ever-changing body. Two brains are better than one, and as I am an instructor with a current roster full of pregnant clients and a seasoned practitioner of Pilates myself, I would love to help you through this incredible journey.
I would like start by dispelling the myth of what the powerhouse is. If you think your powerhouse is just your stomach, you are not alone. However, the reality is that your powerhouse incorporates your back, your inner and your outer thighs as well as your bum. Many women believe that because Pilates targets your abdominals, it means that you cannot practice Pilates while pregnant, but this is not the case. You can continue your Pilates practice throughout your pregnancy by just modifying and adapting the exercises to your growing belly.  You're pregnant, so let's face it – you aren't going to have a six-pack, but you can still have great legs, great arms and a terrific bum! Besides looking fantastic, you will also have the strength to support your body throughout your pregnancy. Now is the time to ease up on the core abdominals and focus on the rest of the powerhouse.  This means strengthening those other areas that you otherwise might have forgotten about.
Easy to talk about, but how do you DO IT?  Well, you're in luck! One exercise that you can do with many different modifications throughout your pregnancy is the standing squat.  So get off that log and give back to your incredibly intelligent body by doing some squats!
Squats Against the Wall:
Standing with your feet about a foot's length distance away from the wall and your feet hip-width apart, rest your back against the wall (don't try to flatten your back totally against the wall, a little space between your lower back and the wall is natural).
Gently slide your back down the wall as you squat till your knees are at a 90-degree angle.  While you squat, simultaneously raise your arms in front of you so that they are straight out from your shoulders.
Hold for 5 counts, remembering to breathe.
Press down through your legs to slide your back up the wall as you float your arms back down to your side.
Repeat 3 to 5 times.
Some tips to help you succeed:
Be sure to track your knees straight over your feet, do not let them veer to the side or forward.
Your quadriceps will want to take over this exercise, so be sure to engage your glutes.
Remember to breathe! Your muscles need oxygen while they work to prevent cramping.
Be sure to keep those shoulders relaxed.  The work of raising your arms should come from your back and not from raising your shoulders up to your ears.
Squats with arm weights:
Repeat the steps above while holding a 2-lb weight in both hands.  This added weight might make you engage your traps – RESIST! Think of your arms rising from underneath, as if a gust of wind came from behind you and blew them upward.
Variation: Add five small circles in each direction as your arms are raised.
Squats with a Triadball between the knees:
Repeat the original steps above while gently squeezing an inflated 8-inch wide ball between your knees.  Hold the ball in place while raising and lowering.  This is a great way to engage your inner thighs!  Remember this is a gentle squeeze, no need to try to pop the ball.  After you have tried the squats with the ball, test yourself by removing it and repeating the squats while still finding the inner thigh engagement.
Want yet another variation on this seemingly simple exercise? Next time you are at your Pilates studio ask your instructor to try it with the roll back bar on the tower unit.  The springs will strengthen your balance and target your glutes and back.
As with any new exercise program it is important to consult your doctor. But remember that if you were active before your pregnancy it is OK to remain active during it.  You do not have to give up the exercise that makes you happy and helps you feel great; you just have to be smart and knowledgeable on what modifications to make.  Listen to your body! Your Pilates instructors, Yoga instructors, or any other fitness instructors are here to guide you. To provide you with the information and knowledge to keep you happy and healthy and safe during these important times in life! Happy Pregnancy!
---
About the author: Abby Silverman has been teaching Pilates at Uptown Pilates for the last three years. Learn more about Abby and Uptown Pilates here.
The views and opinions expressed on this blog are purely the blog contributors. Any product claim, statistic, quote or other representation about a product or service should be verified with the manufacturer or provider. Guest writers may have conflicts of interest, and their opinions are their own.
Like what you read? JOIN the Mommybites community to get the latest on FREE online classes, parenting advice, events, childcare listings, casting calls & raffles, and our Parents With Nannies Facebook group. SIGN UP NOW!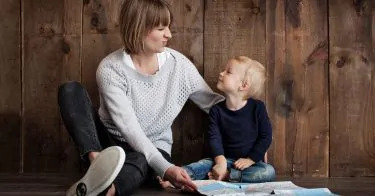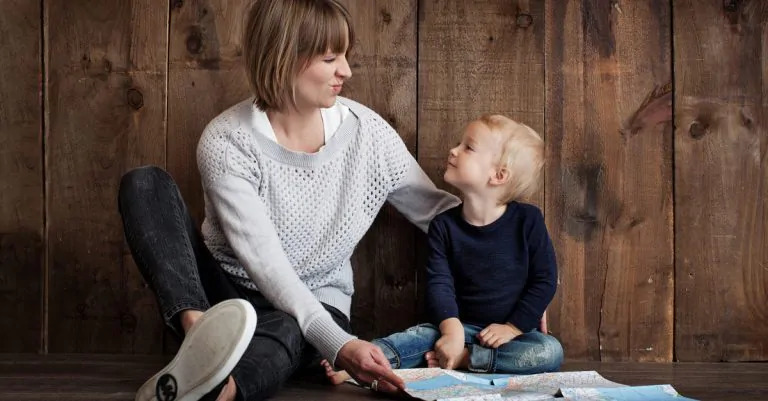 Read Next | Find a Great Nanny in and around New York City